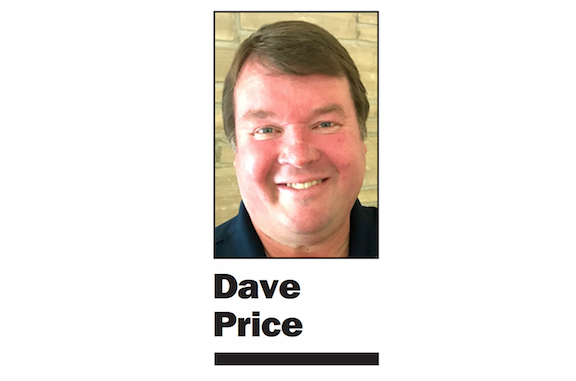 Published Jan. 16, 2023
BY DAVE PRICE
Daily Post Editor
It's been five years since, La Comida, the nonprofit that feeds lunches to Palo Alto's seniors was kicked out of the Avenidas senior center at 450 Bryant St.
Since then, this vital service has been forced to wander from one location to the next.
So it was good news to hear that City Councilwoman Lydia Kou, the new mayor, has put solving this problem on her list of things she hopes to accomplish this year.
"They're kind of like wandering Gypsies. They don't have a place to go," Kou told a Post reporter last week. "Having them have a permanent place here in north Palo Alto is something I'm going to be working on."
While I think I speak for everybody when I say that Avenidas provides valuable services to the senior community. But I think they blew it when they remodeled their building on Bryant Street in such a way that it made it impossible to have the entire lunchtime crowd meet there at one time. It might be possible to have senior meals there in shifts, say at 11 a.m. and 1 p.m.
The La Comida lunchtime program has two important functions.
First, of course, is good nutrition. Affordable, tasty meals.
Second, over lunch, seniors can socialize with one another. Many are shut-ins except for their lunches. Remember, too, that sometimes a person's social circle is reduced when they retire and don't run into the same people every day like they did at work.
There are good people on both the La Comida and Avenidas boards, and hopefully they can help solve this problem. But sometimes it takes a determined civic leader to get everybody on the right track. Mayor Kou may be that leader.
Not only am I pleased that Kou has put the lunch program on her list of priorities, I'm happy that she is starting her term with a realistic list of goals that can be reached. The list is oriented around improving the lives of residents — which should always be the priority of a council member.
One example is that the city should look at how it could help improve the smaller shopping areas in town — the Midtown, Charleston and Edgewood shopping centers. Her list is detailed in Friday's Daily Post and online at padailypost.com.
• • •
Making things worse
The members of the San Mateo County Board of Supervisors ought to have their heads examined if they go forward with paying people $500 or $1,000 a month for doing nothing.
The board is apparently isolated from the real world and doesn't realize we have a labor shortage. Small businesses can't find people to hire. The incentives the government offered during and following the pandemic exceed what many people would make from a job.
This welfare program the county is contemplating — called "guaranteed income" — will only worsen the hiring shortage. Before the supervisors move forward with this, they should talk to a few small business people and get their opinion.
The supervisors should be trying to help small business, not making things worse.
Editor Dave Price's column appears on Mondays. His email address is price@padailypost.com.