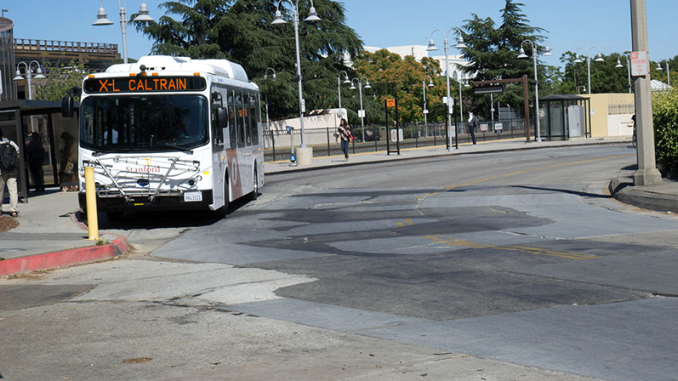 BY BRADEN CARTWRIGHT
Daily Post Staff Writer
Police are investigating two strong-arm robberies in downtown Palo Alto.
The first was at the train station on Saturday around 3:30 p.m. A man who was standing on the platform was attacked, leaving him with multiple cuts on his head and a cracked cell phone, police said.
The victim was approached by a man he didn't know, and a "verbal altercation ensued" before the man punched the victim in the face, Lt. Con Maloney said.
A female suspect then approached and hit the victim "several times" in the head with an aluminum thermos, police said.
The man reached into the victim's jacket and took his cellphone, and then he smashed it on the ground as he ran away, police said.
Officers found the cellphone nearby with a cracked screen. The victim didn't see which way the man and woman went and couldn't describe them in detail, police said.
The second robbery was last night (Jan. 22) just after 9 p.m. on El Camino Real near University Avenue. A woman was walking southbound, and a man approached her and asked to use her phone, police said.
She said no and tried to walk away, and the robber "threatened to beat her to death," police said.
The woman ran away and intentionally dropped her phone, and she went to the Sheraton Hotel at 625 El Camino Real where she works to call 911, police said.
Officers couldn't find the phone, and they think the robber picked it up. Detectives are investigating if there is any possible connection between the two robberies.