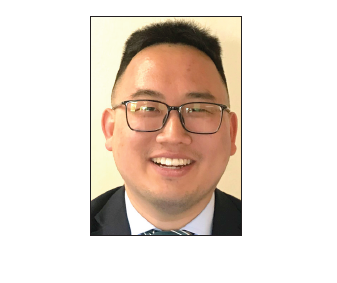 An arbitrator has ordered Santa Clara County District Attorney Jeff Rosen to re-hire former deputy DA Daniel Chung, but Chung isn't being allowed to return to the office and the fight may not be over.
The dispute began in 2021 when Chung wrote an unauthorized op-ed criticizing criminal justice reform movements in the wake of several attacks against Asian Bay Area residents.
In later articles and public comments, Chung described a mismanaged DA's office where prosecutors slept with witnesses, used campaign funds to reimburse non-campaign costs and withheld evidence in criminal cases. The district attorney has repeatedly declined to comment on Chung's accusations.
Rosen put Chung on paid administrative leave in May 2021. The DA barred Chung from county property.
Rosen fired Chung in October 2021, and Chung sued to get his job back. The case went to arbitration.
Chung also launched an unsuccessful campaign for district attorney, which enabled him to confront Rosen in public forums and air out his grievances.
An arbitrator last month ordered Rosen to re-hire Chung by Dec. 9.
The arbitrator found Chung had used poor judgment in past incidents involving Rosen, but largely disagreed with the DA's basis for firing Chung, including his claim that Chung had been dishonest.
Rosen and the county appear to be in the process of hiring San Francisco attorney Jonathan Holtzman to challenge the arbitration ruling, according to San Jose Spotlight, a news website.
Chung said that as of Friday he's back on the county payroll, but is forbidden from returning to the office.
Chung made $173,294 ($220,507 with benefits) in 2020, the year before his firing, according to Transparent California.
"I was supposed to be reinstated as a deputy district attorney, not reinstated as someone receiving a paycheck," Chung said. "It's like a limbo state that I'm in. I literally can't work."
"The taxpayers are supposed to be paying Daniel's salary and (are) not getting anything in return," said Jim McManis, Chung's attorney. "Basically, Rosen's just giving him the finger. It's disgraceful."
DA spokesman Sean Webby declined to comment, saying it was a personnel matter. The county counsel's office did not respond to requests for comment.
Chung is represented by the union for deputy DAs, the Government Attorneys Association. A representative of that union declined to discuss the specifics of Chung's reinstatement, citing confidentiality issues. — By San Jose Spotlight and distributed by Bay City News.