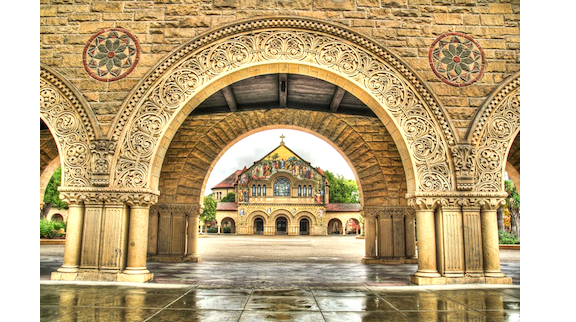 BY BRADEN CARTWRIGHT
Daily Post Staff Writer
Stanford's IT department has published a guide for eliminating harmful language on the university's website, and some of the entries — including "American," "cakewalk," "landlord," and "stupid" — have sparked fierce backlash, attracting the attention of the likes of Elon Musk.
Other words that should be avoided include "victim," "peanut gallery," "manpower" and "blacklist," the guide says.
The 13-page guide gives alternatives to potentially harmful language and context for a word or phrase that might be harmful.
For example, instead of "American" the guide suggests using "U.S. Citizen."
Saying "American," to refer to people from the United States only insulates that the United States is the most important country in the Americas, which is actually made up of 42 countries, the guide says.
The guide is broken down into sections for words that are gender-based, culturally appropriative, ableist, racist and imprecise.
Instead of "cakewalk," say "easy" or simple," the guide says. That's because white ensalvers used to hold events where slaves would dance for their entertainment, and the prize would be a cake, according to the guide.
"Landlord" should be avoided because it's "gender binary," which means it classifies gender into one of two categories.
"Blacklist" should be avoided because it "assigns negative connotations to the color black, racializing the term."
Avoid "straight" because it implies that anyone who is not heterosexual is "bent," the guide says.
'Person without housing'
The guide also suggests using first-person language that defines a person by their characteristics, such as "immigrant," "homeless person" and "prostitute."
Instead, it suggests saying "person who has immigrated," "person without housing" and "person who engages in sex work."
The guide came to light on the editorial page of the Wall Street Journal yesterday. Then, someone put the webpage behind a password that requires a Stanford login.
Chief Information Officer Steve Gallagher released a statement yesterday addressing the backlash. He said the guide doesn't represent university policy nor any mandate. The paper was intended for discussion with the IT community to support inclusivity, he said.
Gallagher said the IT department particularly heard concerns about the guide's treatment of the term "American."
"To be very clear, not only is the use of the term 'American' not banned at Stanford, it is absolutely welcomed," he said.
He said the intent was to show how the term may be imprecise in some cases, and an alternate term may be more appropriate.
"But we clearly missed the mark in this presentation," Gallagher said.
The IT department will continue to adjust the guide, he said.
Professor says list backfired
Jay Bhattacharya, a Stanford professor who made waves with a study that found that pandemic lockdowns didn't have a benefit, said that the guide is another ill-conceived initiative by Stanford.
"It's a ham-handed way to achieve a worthy goal, which is to have people treat each other with respect," he said. "But having a list of prescribed words actually has the opposite effect, because some people react to it by actually wanting to say those words."
Since the beginning of the pandemic, Stanford has had an intolerance for alternative ideas and a hostility toward people who disagree, Bhattacharya said.
"Something like this just furthers the stereotype that Stanford is an intolerant place," he said.
Bhattacharya said on Twitter that he remembers how proud he was to become a naturalized American citizen, and he doesn't care that Stanford disapproves of him using the term.
Elon Musk replied,.
"Stanford disapproves of saying you're proud to be an American? Whoa," he said.