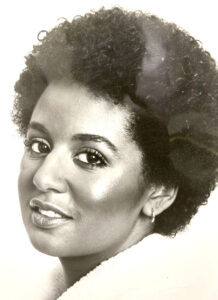 March 24, 1954 – October 27, 2022
Anne Elizabeth Griffin Baker (03/24/1954), the youngest child of Otis and Marjorie Griffin, was born in San Mateo, CA. Her schooling included Crystal Springs Uplands School (1973) and Mills College, earning a degree in Business in 1976.
After college, Anne moved to Manhattan and worked for the Marsh McLennan Agency. In 1982, she returned to the Bay Area where she started her career in mortgage lending with Country Wide and finished her 38 year career with Wells Fargo Bank.
In 1984, she married Alonzo D. Baker. The couple had two children, Robert and Megan, settling in the South Bay Area. After raising her family, she received her Master's from the New England College of Business (2005).
As a devout Christian she participated in church life her whole life, as Anne was caring, giving and loved helping others. Her associations include Leadership Sunnyvale, Toastmaster's, the Kiwanis and the House of Grace in San Jose. In her spare time, she enjoyed reading, journaling and traveling.
Keeping Anne's infectious smile and warm personality alive in spirit, her husband, Alonzo (AD) and their children, Nigel, Robert and Megan, and her brothers, Robert (Joanne) and Otis (Monica) will always cherish her memory.
Memorial service to be held at 10 AM December 14, 2022 at Spark Church, 4161 Alma St., Palo Alto, CA. To attend via Zoom, please click here.