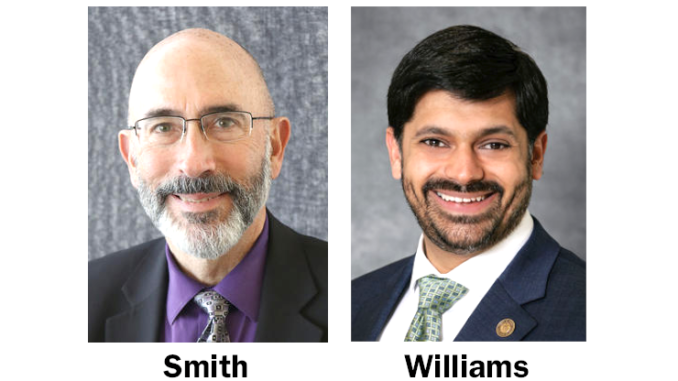 BY DAVE PRICE
Daily Post Editor
Santa Clara County Supervisor Joe Simitian of Palo Alto said he voted to make County Council James Williams the county CEO without community engagement because that's how the county and other counties have selected their top executives.
The five supervisors voted to give Williams the top job on Oct. 17. The job pays $460,373 a year, and the CEO oversees 22,000 employees.
Simitian said he felt Williams, who had been the county government's top attorney since 2016, was well suited for the job and the board didn't need to conduct a public search with "community engagement."
He said Williams was the "obvious and excellent choice."
"But if he wasn't an obvious and excellent choice, we would have done a search," Simitian told the Post.
Simitian said he had been told that the county had previously filled the CEO position that way when it hired Jeff Smith 13 years ago.
Simitian said conducting community engagement, in which people can give their opinions about the finalist, "is not the norm in other counties."
However some 30 nonprofits complained they had been left out of the process when the supervisors picked Williams.
In addition, District Attorney James Rosen sent a letter to all five supervisors including Simitian saying said the board violated the the transparency law known as the Brown Act in two ways:
· The board failed to disclose to the public before its Oct. 17 meeting that it was considering to replace Smith with Williams.
· And the board failed to immediately report its decision to hire Williams, waiting until Nov. 1. Rosen said the purpose of the law is "to maintain the public's engagement as much as possible."
"Without fair notice, community members – who later proved eager to weigh in – were unable to offer their comments prior to the closed session," Rosen said. "This was a violation of the Brown Act."
The board held a second meeting where they properly approved hiring Williams.
"If there were errors, they were technical in nature and they were promptly remediated as they should be," Simitian told the Post.