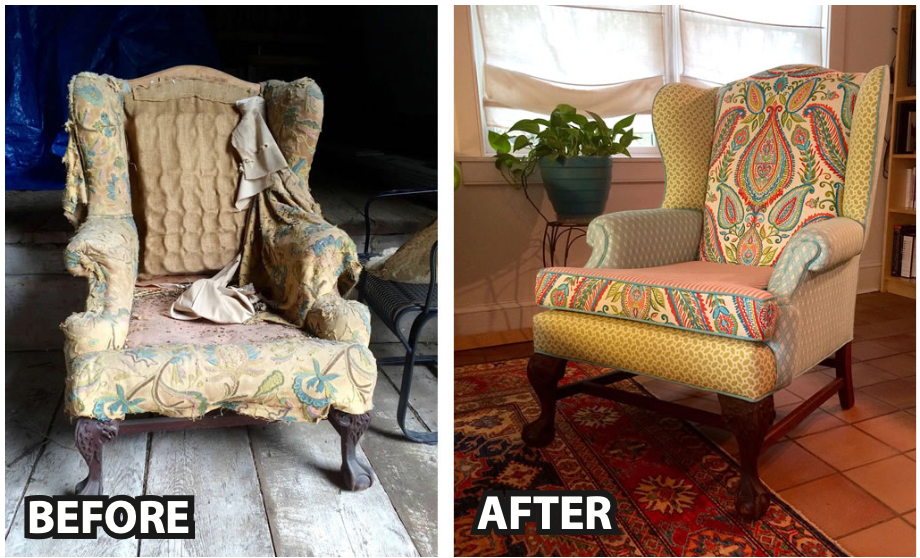 Let's face it – years of love takes a toll on furniture of even the highest quality. But you don't necessarily have to say goodbye to your treasured pieces. Just go to Flegel's Design in Menlo Park.
Flegel's is known as a purveyor of exceptional new furnishings, but they also employ experienced master craftsmen who are experts at reupholstering, refinishing and even rebuilding quality furniture. They can breathe new life into your pieces, making them useful and beautiful for years to come.
Owner Brian Flegel says the store  has thousands of fabrics and leathers to pick from, and Flegel's in-house designers can help you select materials you will love and that will best beautify your home.
Designer Rich Buford helped one couple transform a room with an antique hand-carved Victorian piece he had reupholstered in a modern aquamarine textile.
"It became stunning," he said. "The star piece in the room."
Flegel said his employees have decades of experience in furniture work, including Zeferino Borjon, whom he called "hands-down the best refinisher in the state." He can restore the stains and finish on wooden pieces, as well as repair gouges and replace missing legs.
"He's an artist, he has a palette," said Flegel. "He knows just through experience how to mix those in the moment to match the finish color and texture."
He said a client who remembered how well they refinished a table 25 years ago just recently called upon Flegel's to restore an antique organ he inherited from his grandmother.
In some cases, pieces can even be almost entirely rebuilt. Designer Marci Krause says she had a client who had an old, worn sofa bed that needed replacing. No company offered what the client wanted, so Flegel's completely rebuilt hers, with a beautiful new cherry wood base and new cushions and upholstery.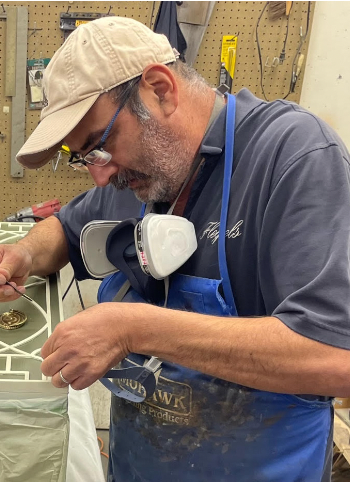 "I made a life-size cardboard model of what the new base would look like, down to the taper of the leg so she could envision it," she said. Once Zeferino had built it, "it even surpassed my expectations of how beautiful it could be," she said.
And all this work can be done much faster than waiting for a new piece of custom furniture from a manufacturer, according to Flegel.
"In today's world of having to wait for shipments, this will get you a new sofa or other piece in a much shorter amount of time," he said. "You won't have to spend months for something to be in stock."
To find out more about restoring furniture or anything else Flegel's and their designers have to offer, call (650) 326-9661 or stop by their downtown Menlo Park showroom Monday through Saturday.