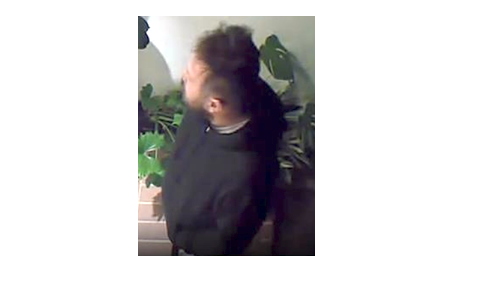 By the Daily Post staff
Palo Alto police are looking for three burglars who broke into a house in the middle of the night and were ransacking it when an alarm went off, and they fled.
The homeowner, who wasn't home at the time, got video of the incident on her surveillance cameras.
On Sunday (Sept. 18) at about 2:30 a.m., police received a call from a resident in the 600 block of Lowell Avenue who reported hearing an alarm, and upon looking outside, saw three guys run to a parked car, which then sped off, according to police.
Police arrived about two minutes later and determined that the home the three had been inside was burglarized, and nobody was home at the time.
Police determined that the burglars kicked open a side yard door to enter the home. Once inside, they ransacked a few drawers before the burglar alarm apparently scared them off, police said.
They ran out the front door to a dark sedan, which then sped off eastbound on Lowell Avenue.
The homeowner later provided police with video footage that showed a guy coming to the front door at 10:48 p.m. on Saturday (Sept. 17). Police believe he was casing the house at the time, and then returned with accomplices to break in overnight. The camera also showed at least three people running out the front door at 2:13 a.m. The victim said nothing was taken in the aborted burglary.
Police said all three burglars appeared to be male, and all were wearing black hooded sweatshirts. The only description available of the vehicle in which they fled was that it was a dark sedan.
Anyone with information can call police at (650) 329-2413. Anonymous tips can be e-mailed to paloalto@tipnow.org or sent via text message or voice mail to (650) 383-8984.