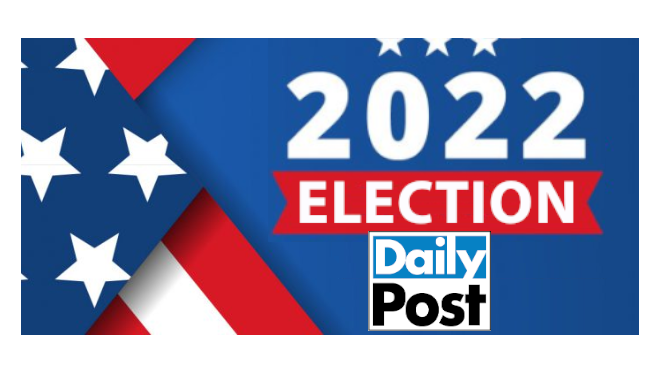 September 30, 2022

By Emily Mibach
Daily Post Staff Writer
The Redwood City School District and Sequoia Union High School District are each asking voters to approve bond measures at the ballot box in November, but one Redwood City resident wants people to reject both measures.
The K-8 district has Measure S on the ballot, which is a $298 million bond measure with a tax rate of $24 per $100,000 of a property's assessed valuation, bringing in about $16 million annually.
The district, which runs 12 schools, says the money would go to all school sites, including ones currently occupied by charter schools.
Money for school sites
The district says the money will go toward rebuilding or building classrooms for music, art, performing arts, labs for tech, engineering and science, building classrooms to get rid of portables that the district says are unsafe, replacing roofs, removing asbestos and renovating preschool and kindergarten classrooms and play areas. Some money may also go toward buying land and rebuilding the district's administrative office at 750 Branford St. in downtown Redwood City.
The high school district, which spans from Belmont to East Palo Alto, is asking voters to approve a $591.5 million bond with a tax rate of $14 per each $100,000 of a property's assessed valuation.
The school board oversees four comprehensive high schools – Woodside, Sequoia, Menlo-Atherton and Carlmont – and four smaller specialty campuses, Redwood School, Sequoia Adult School, TIDE Academy and East Palo Alto Academy.
The high school district wants the money to re-do the heating, ventilation and air conditioning systems at all of its schools. As a result, all classrooms will have air conditioning and better air filtration.
Other ways the money could be used would be to renovate parts of the schools, such as bathrooms. Money could also be used to purchase land, though no locations have been publicly identified.
Both measures need 55% of the vote to pass.
Chris Robell, a Redwood City resident, says that the bonds don't truly prioritize teachers and academic programs offered at the districts. He questions how the measures will actually improve the districts when portions of students in both districts are not meeting state math standards. "Another $298 million blank check for more buildings isn't going to address core problems of student performance, teacher retention and declining enrollment," Robell stated in one of his ballot arguments against Measure S.