By the Daily Post staff
A car made a wrong turn last night in a parking garage inside an apartment complex, broke through a wall and landed in a nearby apartment building in Menlo Park's Sharon Park neighborhood, a fire official said.
The driver took a wrong turn at 7:22 p.m. Friday, which resulted in the car landing in the building some 30 feet away. It happened in a parking garage at 350 Sharon Park Drive.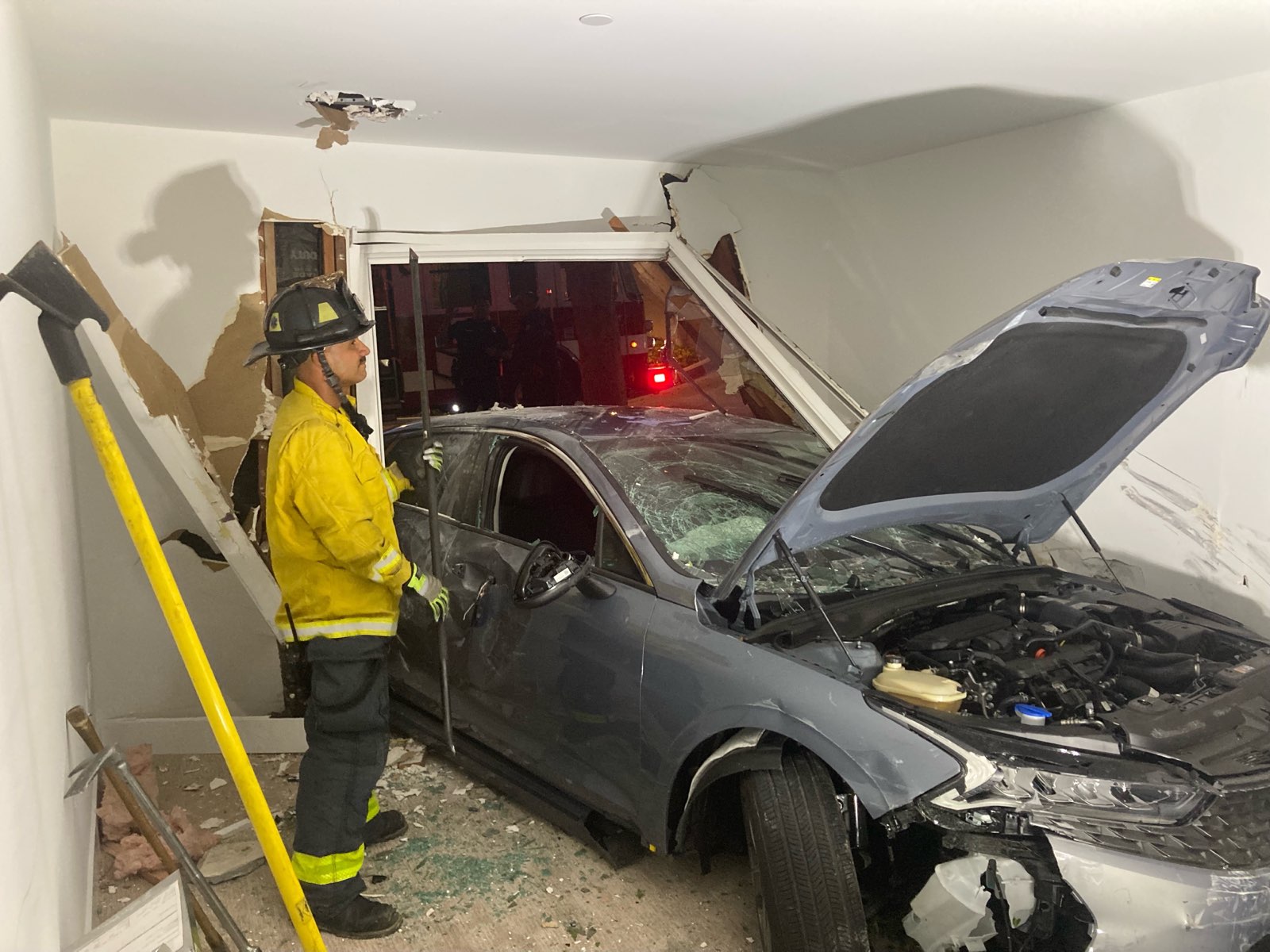 The two people in the car were not seriously injured, said Fire Marshal Johnston of the Menlo Park Fire Protection District. Luckily no one was in the apartment the car slammed into.
The fire district's Urban Search and Rescue team was called to help extricate the vehicle from the apartment and get everyone out safely, Johnston said.
As a result of the crash, the building was red-tagged, meaning it cannot be occupied until repairs are made.
A total of 14 people were displaced from the three families who do live in the complex. The Red Cross was called to help the families find a place to stay.