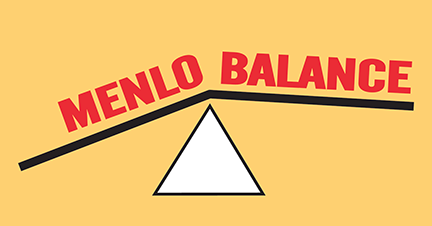 BY EMILY MIBACH
Daily Post Staff Writer
The Menlo Park City School District's board on Thursday (Sept. 8) will vote on whether to come out against the Menlo Balance measure on the November ballot that could block a neighboring school district's plans to build employee housing in Menlo Park, and make it difficult to build apartments in single-family-zoned neighborhoods.
The board will vote on the resolution which urges Menlo Park voters to check "no" on Measure V. The K-8 district serves much of Menlo Park and part of Atherton.
The board's vote is scheduled for 7 p.m. Thursday at 181 Encinal Ave. Here is a link to the proposed text.
The board at its Aug. 25 meeting had asked Superintendent Erik Burmeister and Public Information Officer Parke Treadway to draft a resolution that reflects the majority of the board. But the board will be able to make changes to the resolution before it votes on Thursday.
Measure V would require a vote of the people every time the city wants to change the zoning of a property from single-family housing to something else, such as for apartments. The Ravenswood City School District, which serves students in eastern Menlo Park and East Palo Alto, wants to build up to 90 apartments at the former Flood School site at 321 Sheridan Drive, which is zoned for single-family homes.
The resolution points out the district's advocacy for more housing to be built in the area, especially housing for teachers.
"The board … urges the voters of Menlo Park to reject any measure that would seek to limit the ability of city planners and elected leaders to expand access to affordable housing, whereby allowing Menlo Park to be a place where all members of our community are valued and may live, work and thrive."
Burmeister has already come out against the measure, signing one of the arguments opposing the measure.
Previous stories on Measure V, Menlo Balance
• Donors who oppose Measure V — they include Sobrato, Grove
• Donors who support Measure V — money is from just one part of town
• If Measure V passes, the city would get stuck paying legal fees to defend it in court
• Measure V may delay remodeling of fire station
• Fire chief won't take sides on Measure V
• Ravenswood School Board votes to oppose Measure V — ballot measure called 'disgraceful'
•
Council hears from both sides in the Measure V controversy