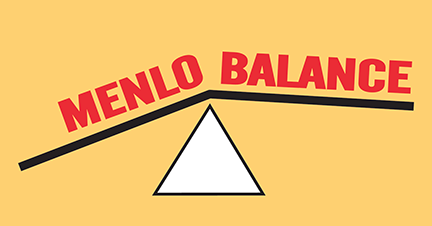 BY EMILY MIBACH
Daily Post Staff Writer
July 27, 2022
The two sides of the housing debate were on display last night in Menlo Park when residents spoke their mind about a citizens initiative that's headed for the November ballot, which could halt at least one potential housing project in its tracks.
Those supporting the initiative, called Menlo Balance, want to keep multi-family housing out of single-family neighborhoods.
Those against the initiative think the city ought to be able to approve apartment complexes throughout all of town, even in single-family neighborhoods.
The council had not voted whether to place the measure on the ballot by the Post's deadline last night, as many residents had signed up to address the council via Zoom. By about 9:30 p.m.,
20 people had spoken, 10 for and 10 against. However, the council did not have much of a choice in the matter, it either had to place the matter on the ballot or accept it as a new city ordinance.
More than 2,000 signatures
The initiative popped up in April by residents and within a month got over the 2,000 signatures required to land on the November ballot. The measure could reduce the chances of the former Flood School site at 321 Sheridan Drive, near Flood Park, from being developed into a maximum of 90 apartments.
But proponents of the measure, such as Ruth Schechter, said the measure is citywide to "protect residential neighborhoods from high-density (apartments) that would dramatically change the core and heart of neighborhoods."
Nicole Chessari, one of the main proponents of the measure, said there is a lot of support in Council Member District 1, which encompasses the Belle Haven neighborhood, where much of the city's current housing projects are proposed or are currently under construction.
Suburban Park resident Ronen Vengosh called the measure "selfish and irresponsible," pointing out that the lack of building of affordable housing is pushing people out from Menlo Park.
"What makes the character of our neighborhood is our neighbors, and we are pushing them out," Vengosh said.
Council's ability to decide about housing
Others pointed out that the project would stop not just the Flood Park site but it could also hurt the city council's ability to make zoning decisions down the line, which is one of the big areas of decision-making by council.
"I can't imagine the city council would surrender its ability to make decisions about life in the city" they were elected to lead, said resident Nicole Kemeny.
The council also reviewed an analysis done by consultant BAE Urban Economics, which looked at the various potential impacts of the ballot measure, such as if it would affect other projects down the line, the impacts to the Ravenswood School District and if the city would break state law.