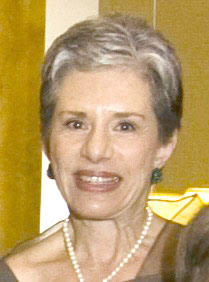 Nancy Ruben Stern, dear wife, mother, grandmother (Nonna), sister, and friend passed away on July 13th at the age of 79. She was beloved to all who knew her – especially by her family and friends who were held so close to her heart.
Nancy is survived by her husband David Ross; her son David Stern, his wife Katie and grand- children Joseph and Samantha; her sister Katherine and husband Shep; and her stepson Jeffrey Ross, his wife Lisa and grandchildren Madeline, Mallory, and Ethan.
Nancy was born and grew up in Chicago. She received her BA from the University of Wisconsin, and an MA in Social Work from the University of Chicago. As a psychiatric social worker she held responsible positions in Washington D.C. at the NIH, and after migrating west with Santa Clara County. She then embarked on a successful career as a real estate agent in the Bay Area.
Nancy lived life to its fullest. She enjoyed many adventures, immersing herself into different cultures – particularly Italy where with her speaking Italian she fit right in. More recently she fell in love with India, traveling there twice. At home she was a valued member of the community. Clients became her friends, she sang in a community chorus, nurtured people in need, and donated to a variety of organizations. At home she contributed to the community consistently. Nancy also was a sports enthusiast, cheering vociferously for her teams – especially the Warriors and whatever team son David and grandson Joe rooted and/or played for.
In addition to her many accomplishments her true impact was made via relationships with others. If you were fortunate enough to be close to Nancy you were met with genuine love, care, laughter, interest, wisdom, support, empathy, intelligence, and more. Nancy lived a legendary life and is dearly missed.
Donations can be made to Doctors Without Borders or a charity of your choice.