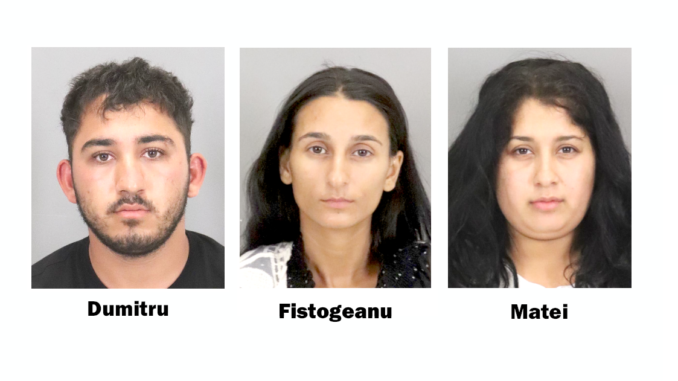 By the Daily Post staff
Organized thieves frequently hit the lululemon stores in the Stanford Shopping Center and in downtown Palo Alto. On Sunday, police were able to arrest four suspects in such a theft.
Police got a call at 6:02 p.m. from an employee of the store at the mall saying a theft was underway. Police arrived and detained four people with more than 100 pairs of leggings worth a combined $12,000.
During an investigation, police learned there was a fifth suspect, a man who is at large. 
Police also found the suspects' minivan in the parking lot, a blue 2007 Hyundai Entourage.  There were several garbage bags full of items inside the minivan containing 300 items of clothing worth $38,000. Police believe they were stolen by the same suspects earlier in the day from lululemon stores in Burlingame and San Mateo.
Police arrested suspects ranging in age from 16 to 22. They are:
• Ionut Grafi Dumitru, 18, of Sacramento.
• Elvira Fistogeanu, 22, of Sacramento, and 
• Florentina Izabela Matei, 20, of Carmichael.
The 16-year-old, a girl from Sacramento, wasn't identified because she is a minor.