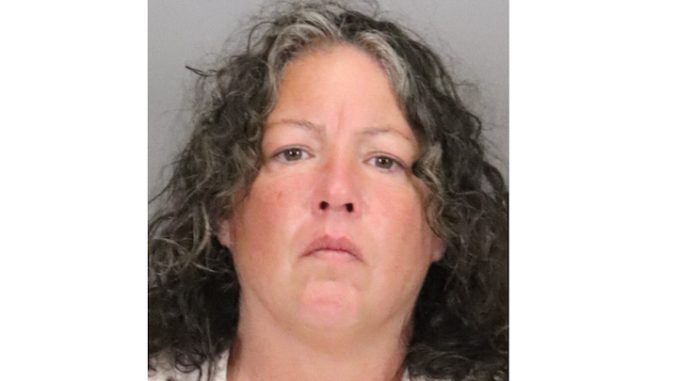 By the Daily Post staff
A woman has been arrested after she broke a glass panel on the front door of a home and a homeowner watched as her bloody hand reached inside to unlock the door, according to Palo Alto police.
Police got a call Friday at 6:11 a.m. from a man reporting a burglary taking place at his home in the 100 block of Alma Street, near San Francisquito Creek.
The homeowner told police he was home with his family when he heard glass breaking. When he went to investigate, he saw someone's hand reaching through a broken glass panel on the front door, attempting to unlock the dead bolt.
He confronted the woman, who then fled southbound on Alma Street on foot, police said. The man called police.
Officers found the woman a short time later in the 200 block of Forest Avenue and took her into custody without incident. Police said they found suspected methamphetamine and drug paraphernalia in her possession.
Police booked Kathleen Cuadros, 48, of Palo Alto, into the Santa Clara County Main Jail for residential burglary (a felony), vandalism (a misdemeanor, for breaking the victim's front door), possession of narcotics (a misdemeanor), and possession of drug paraphernalia (a misdemeanor).