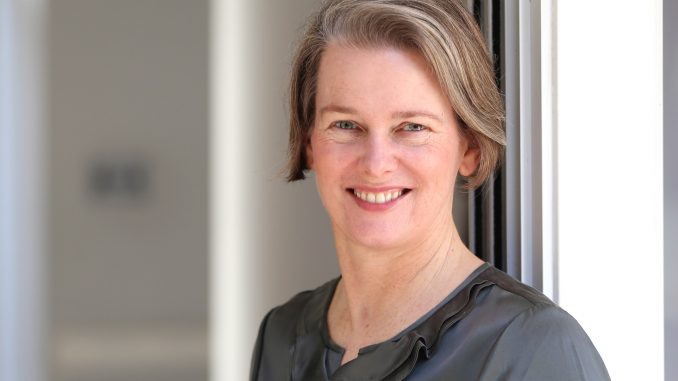 BY BRADEN CARTWRIGHT
Daily Post Staff Writer
Councilwoman Alison Cormack announced today (May 13) that she will not seek re-election after one term on Palo Alto City Council, paving the way for three new council members to be elected in November.
Eric Filseth and Tom DuBois can't run again due to term limits.  That means that three of the seven seats on council will be open in November.
Cormack explained her decision in this post on Medium.
Cormack, who is in favor of more housing, is often in the minority on council. Many of her motions fail and her proposals are rejected. She was passed over three times to be vice mayor.
Cormack is a stickler for following the rules and making decisions based on data. She ran in 2018 as a champion for libraries — she led a successful bond issue campaign — and received the most votes ever for a council election.
Once elected, Cormack became a leader in the effort to redevelop the Cubberley Community Center.
Cormack said she first started thinking about doing something else in August 2020, when she saw how Covid was impacting other cities more heavily. She said she is confident that the city employees will carry the city in the right direction, and she wants to invest her time elsewhere.
Cormack listed a few decisions that she wouldn't make again, including "gracefully" breaking a 3-3 tie to allow Councilman Tom DuBois to become Vice Mayor in 2020. She was passed over for the position in 2021 and 2022.
Cormack said she regrets voting for compostable produce bags at the grocery store and not developing a master plan for Cubberley with the school district. She said she now knows the city will need to do the project alone, on just a portion of the site at 4000 Middlefield Road.
Cormack said that redeveloping Cubberley is on her list of 17 things she wants to work on after her term ends.
Cormack was a supporter of police and defended Chief Bob Jonsen's decision to encrypt police radios, preventing the public from listening in.
Without naming names, Cormack was critical of council in a phone interview. She said they are more interested in following "factions" than trusting a council member's expertise.
For example, she pointed to her proposal in February to sell an unused portion of Palo Alto's water supply to another city to bring in revenue that could be used for a recycled water project.
Cormack is the city's representative on the Bay Area Water Supply and Conservation Agency. She said there was demand for water from other cities, and Palo Alto wasn't going to use its entire allocation anyway.
But council rejected the idea because they said population growth could lead to more water use in the future. Even Mayor Pat Burt, who co-signed Cormack's memo, didn't support the idea at the meeting.
In her Medium post announcing her intentions, Cormack said future council members should run with other candidates, so they can govern as a team. She said she went at it alone, and learned the "team approach" works.
"I don't think it's really healthy for our democracy for people to be aligned in factions, but the reality is that it's effective," she said.
Cormack said she watched council members buying tickets, watching sports and doing other work while people were speaking at the meeting. She said she wished at least one council member had supported her idea to ban electronic devices during meetings.
With Filseth, DuBois and Cormack gone after the election, the remaining members of council will be Burt, Lydia Kou, Greer Stone and Greg Tanaka.