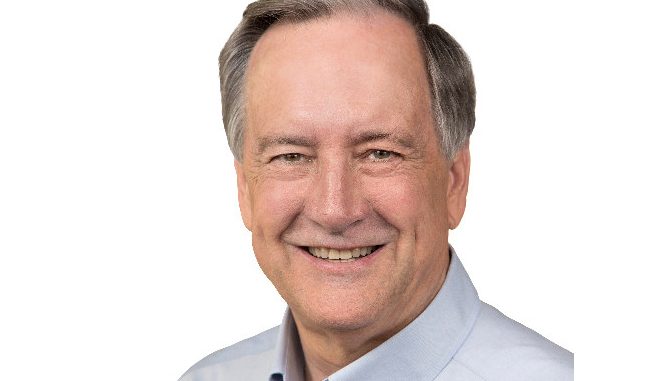 Dan Child, the former general manager of Silicon Valley Clean Water, sent the Post a written statement regarding the release of an investigation into sexual harassment allegations against him. As the Post has previously reported, SVCW paid Child $875,000 when he left the district in 2018.
BY DAN CHILD
I am writing the following to present crucial facts concerning the circumstances surrounding the end of my employment at Silicon Valley Clean Water (SVCW).
The first thing to address is the payment made to me when I left SVCW. The payment was not a gift or in any way "given" to me. I earned it or it was paid as a settlement to actions that I considered inappropriate. The home portion of the payment was made in accordance with my negotiated employment contract. Due to the high cost of housing in the Bay Area, an agreement was made that as part of my compensation, I would acquire equity in the gained value of the home provided to me to live in. I was able, over 15 years, to acquire up to 50% of the increased value of the home from the time it was purchased. This is no different than stock options or other alternative compensation used in private industry and was designed to assist me in buying a home at retirement.
It also provided a return to SVCW for their investment in the home. The final payment to me was equal to my percent of equity I had acquired over the years based on the estimated value of the home at the time of my resignation, along with payment for items I was owed upon leaving my employment, and to settle claims related to the previously mentioned actions taken by SVCW (including items related to the Brown Act, the law that regulates government meetings) that SVCW owed me upon my leaving — which the settlement agreement explicitly states SVCW, nor I, admit to any wrongdoing. In order to avoid litigation, and the unknown results of any legal proceeding, I settled for approximately $300,000 less than what I was owed at the time.
At the time of my resignation, I had been accused of sexual harassment by an employee of SVCW. I did then and still deny that I harassed her in any way.
The truth of the matter is that the woman came to me with relationship problems and wanted to discuss "what men think and want."
I was extremely nervous to discuss this with her and told her as much. Several times during our discussions I questioned her about the nature of the conversations and her comfort level with the discussion. I stated I was nervous that she could turn the table on me and accuse me of sexual harassment. She assured me she would never do that and we were having "just (an) honest discussion between two consenting adults."
He told his wife
I told my wife that I was having conversations with her and was trying to help her with some difficult situations she had dealt with in past and current relationships, but I did not tell her the details of the conversations as I did not want to embarrass the woman who ultimately made the false accusations.
I have spent my life and career helping people with both personal and professional situations. This time, my decision to try and help someone who came to me asking for help was definitely a bad decision. SVCW, unsuccessfully due to my prior resignation, tried to terminate my employment due to my poor decisions related to this situation. After all that has happened and looking back at the situation, I can accept that I made a bad decision to have these discussions with her.
I could get into a lot of detail regarding the situation, but the bottom line is that I never requested the conversation or actions (including hugs), absolutely no propositions were ever made by me, and she was never promised or asked to do anything that could improve her work situation (a quid pro quo). Any statements or actions were made in response to her direct questions or requests — some of which were denied by me due to my personal ethical beliefs.
What he learned
I have learned many things from this experience that I never understood before.
First and most obvious is that if I do not feel comfortable about a situation, I have to listen to my gut and decline to participate.
Second is that if I am involved in any situation where an employer is accusing me of anything, I need to have legal representation before I ever meet with my employer. …
Third relates to the "special counsel" that was hired by SVCW to "investigate" the situation. I learned (I should have known this, but believed they were looking for the truth) that any "investigator" or "special counsel" hired by the employer has the sole purpose of doing their best to protect the employer (not me) and will do anything they can to make that happen.
About the investigator
Fourth is that anything I say to an "investigator" can and will be twisted, turned and manipulated by the investigator or by special counsel I do not know, to meet their needs and make me look as bad as possible — this is what attorneys do as they defend their client. I will not say they lie as I do not believe that is the case, but they definitely presented only half the conversation, stated facts in a way that is not the way things happened, and used every opportunity to make me look as bad as possible. I spoke openly and honestly with the investigator thinking she wanted to get to the truth, but in the end, she and the special counsel did their job and made sure I looked bad and protected SVCW to the highest level possible.
It cost SVCW a lot of money in settlement with the person who accused me. I am very sorry for that, but I fully believe that if they would have truly investigated the accusations (the "investigator," to the best of my knowledge, never even interviewed or spoke with the woman who accused me) and sought the whole truth, they would have not paid any settlement costs. There are many, many facts that have not been disclosed due to their lack of investigation and their apparent sole need to get this behind them as fast as possible.
I apologize to my wife, family and friends who I have embarrassed or caused any hardship by my discussions. I also apologize to you, the public, for my poor decision. I apologize to my co-workers at SVCW for letting them down. And I apologize to the woman who accused me, for not just saying "no" at her first request.
Telling the truth
People who know me know that I always tell the truth, even when it hurts. In this case, I told the truth at all times, and I know that I did not do anything wrong. I answered questions and agreed to assist the woman that accused me in trying to understand her concerns in her relationships. I was warned by another female co-worker that "you cannot trust her" and responded that I had to trust her as she worked closely with me on a daily basis. I should have listened.
I know that those who know me believe me and know that I did not do anything wrong. I can look at myself in the mirror and know I did not do anything wrong — I made a bad decision to have discussions with her but did not sexually harass her. …
Some of you will believe me and some may not. That is something I cannot control and will have to live with, and it disappoints me, but I am comfortable that I know and told the truth, and that I never sexually, or in any other way, harassed this woman or any other person I have ever worked with.
Advice for the news media
Finally, I encourage the press to watch the smaller government agencies in their coverage areas regarding compliance with the Brown Act. I have witnessed several questionable actions at multiple agencies and feel the public deserves compliance with all aspects of the Act. Even the way the Daily Post learned of my settlement agreement with SVCW was a violation of the Brown Act. It could have been released in appropriate ways, but instead was leaked to them by a person, or persons, that had acquired information in a confidential setting and was not authorized to release it.
The Brown Act is an important tool to make sure the public is protected from improper government activity and the media is really the only way to ensure that it is followed.
Editor's note: The separation agreement, which disclosed the $875,000 payment to Child, was mailed to the Daily Post anonymously with no return address. A Post reporter verified that the document was authentic by calling an attorney for SVCW, then the Post printed the first story about this. As it turns out, the separation agreement was a public document, but nobody would know to ask for it because the SVCW hadn't put the approval of the agreement on its board agenda or reported it publicly in any way.