By the Daily Post staff
A man who was part of a group that were shining lights into cars in the 3600 block of South Court in south Palo Alto last night fired a handgun at a resident who was chasing them, police said.
The shot missed and the car burglars are still at large.
The episode began when a resident noticed lights shining in the street outside his home. When he looked outside, he saw several guys walking down the street with flashlights, shining the lights into parked cars and trying to open car doors, police said.
He went outside to confront them and found one of the guys standing by the open driver's door of his car in his driveway, police said.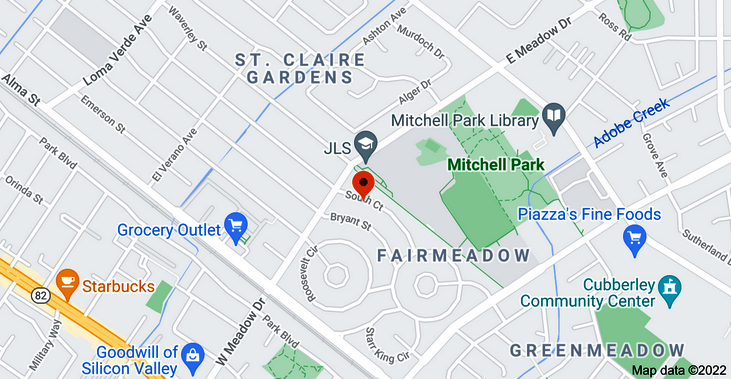 The resident chased the men, but they ran to a dark full-size SUV that was waiting for them.
As the men got into the vehicle, the resident heard what he believed to be a gunshot and saw the impact of the bullet on the ground in front of him, according to police.
The resident never saw the weapon.
The getaway vehicle went north on South Court and then east on East Meadow Drive.
The resident then called police. That call came into 911 dispatch at 11:58 p.m. Saturday.
The men didn't take anything from the victim's unlocked car, but he noted that they had rummaged through the center console.
Police said they found an expended casing from a .40 caliber handgun at the scene. A neighborhood check revealed at least two other unlocked cars on South Court that had been opened and rummaged through.
At about 12:45 a.m. today, police received another call from a resident in the 700 block of Talisman Court who had reviewed surveillance camera footage showing that at about 11:20 p.m., a group of people had been rummaging through unlocked vehicles in that location as well. Police believe it is likely these were the same car burglars from South Court.
At this point in the investigation, police are still working to confirm how many cases may be connected to the car burglars on South Court. Police said it often takes victims time to notice items missing from an unlocked car unless there is an overt sign that the vehicle has been rummaged through. Police are asking anyone who was the victim of an auto burglary or theft from auto to call police at (650) 329-2413, or file a report online at www.cityofpaloalto.org/onlinereports.