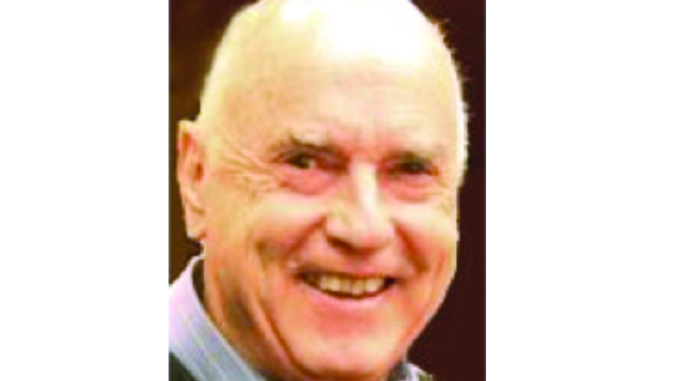 BY BRADEN CARTWRIGHT
Daily Post Staff Writer
Billionaire John Arrillaga, one of Silicon Valley's largest real estate developers who built and donated hundreds of buildings, died today (Jan. 24) at age 84, according to his family.
He worked seven days a week, "literally negotiating leases until the day prior to his passing," his daughter Laura Arrillagga-Andreessen said in an online tribute.
The family hasn't disclosed his cause of death.
Arrillagga was born in 1937 in Inglewood and went to Stanford on a basketball scholarship.
He partnered with Richard Peery for 50 years, running a firm that owned and built some of the region's most prominent office spaces, Arrillagga-Andreessen said.
For the past 40 years, he spent half his time on philanthropy and half on business, his daughter said. Many public buildings bear his name.
He donated hundreds of millions to Stanford, including their largest gift from a living donor, $151 million in 2013. Over the last 30 years he has rebuilt almost all of the campuses' athletic facilities, his daughter said.
Stanford gave him its most prestigious honor, "The Degree of the Uncommon Man," in 2009.
San Mateo County accepted $25 million from Arrillaga last month for a new sheriff's department, and Menlo Park built the Arrillaga Family Gymnasium at Burgess Park using his $12 million donation. He helped build the campuses for Castilleja School and Menlo School, where his kids went.
Next week, the Palo Alto City Council was scheduled to discuss his latest pledge — up to $35 million for a new public gym.
When he donated a building, Arrillaga would often design it and select the contractor.
He "believed that successful philanthropy means combining financial resources with brainpower, skills, and networks to amplify the number of lives he can touch and help transform," his daughter wrote.
Arrillaga married Frances Marian Cook in 1968 and had two children, Laura and John Jr. After Frances died, he married Gioia Fasi in 1999. He is survived by his wife, his two kids and four grandchildren.