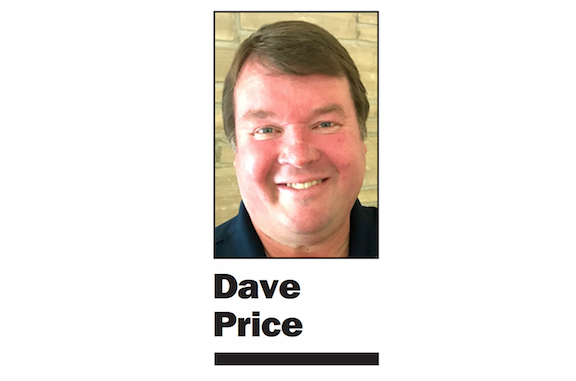 OPINION
Daily Post Editor
When Pets In Need told Palo Alto officials they were canceling their contract to run the Palo Alto Animal Shelter, the reaction of City Manager Ed Shikada was to keep that information from the public until he and his top deputies could figure out what to do next.
That's according to emails the Daily Post has obtained between Shikada and City Council.
"In the immediate term, we will not proactively share this development with others, to provide staff time to meet and determine (the) appropriate steps forward," Shikada told council in a Nov. 15 email.
In other words, don't talk about this until we figure out what we're going to do.
In fact, the Post discovered a number of instances in which Shikada disclosed information to council that he didn't want the public to know about.
Council members have been getting these emails from Shikada since 2019 and none of them have raised any objections.
Shikada said the emails aren't secret since the Post was able to obtain them by making a California Public Records Act request.
But the only way you'd know to ask for such emails is if you knew — or could guess — that they exist. What are the odds of asking for exactly the right document when the city produces hundreds of documents every month?
Shikada obviously wanted certain items in these emails kept confidential or he wouldn't have told council members that the "information (is) for council members only — will not be distributed publicly at this time."
A larger concern is that these emails may expose the city to liability under state law.
The public records act and the law requiring open meetings, the Brown Act, have limited exceptions for private communications between a city manager and council. For example, they can discuss privately what price the city might pay for real estate, what they would accept in a new union contract, or what the city's strategy should be in defending a lawsuit.
But this is different. The council is getting private information that it might use later to make public decisions.
The Brown Act (Section 54952.2) prohibits the majority of the members of an elected body from using "a series of communications of any kind, directly or through intermediaries, to discuss, deliberate, or take any action on any item of business that is within in the subject jurisdiction of the legislative body."
By keeping the emails from the manager confidential, the public is only able to witness a shorthand version of the deliberative process, and the ability of residents to monitor and contribute to the decision-making process is curtailed.
Council members should know better than to partake of such communications.
Deja vu
In 2014, council members had a series of secret meetings with developer John Arrillaga over his plans to build 10-story office buildings at University Avenue and El Camino, and to purchase a 7.7-acre parcel between his estate and Foothills Park.
Again, the idea was to put together the deals in private and then unveil them months later to the public.
The Santa Clara County Civil Grand Jury blasted the city for keeping the public in the dark and then stonewalling requests for records. After they were caught, the plans were withdrawn and council members apologized profusely at a public hearing. They promised it wouldn't happen again.
Real transparency
The way for Shikada and council to solve this problem is to practice "transparency." When politicians run for office, they always say they're for "transparency," but when things get tough, and they might have to reveal information that's embarrassing to themselves, they forget about their promises.
I think it's better to get everything out there (unless by state law it must be kept confidential) and let the people decide what to make of it. The manager and council should see the people as their bosses. A good employee wouldn't actively hide information from his boss. Neither should city officials.
Editor Dave Price's column appears on Mondays. His email address is price@padailypost.com.