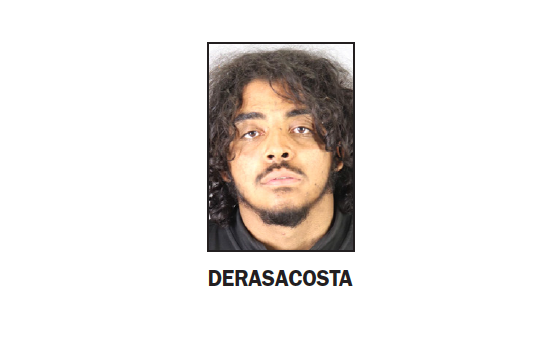 By the Daily Post staff
A state hospital has declared it is unable to restore an East Palo Alto man to mental competency for his criminal stalking trial, a prosecutor said Dec. 22.
Jonathan Derasacosta, 23, was arrested in October 2020 on suspicion of stalking a 20-year-old woman, including writing her name in blood or a blood-like substance on her family's garage in San Carlos, according to District Attorney Steve Wagstaffe.
Derasacosta was found incompetent to stand trial by two court-appointed doctors last December. He was sent to Napa State Hospital for treatment, but the hospital declared that it will not be able to treat Derasacosta.
This leaves the court with two options — drop the case entirely and Derasacosta will be released, or enact a special conservatorship where Derasacosta remains at Napa State Hospital, Wagstaffe said.
People charged with certain types of crimes are eligible for a Murphy's conservatorship, Wagstaffe said. In this sort of conservatorship, someone from the county is put in charge of Derasacosta, and the criminal charges against him are never dropped, Wagstaffe said.