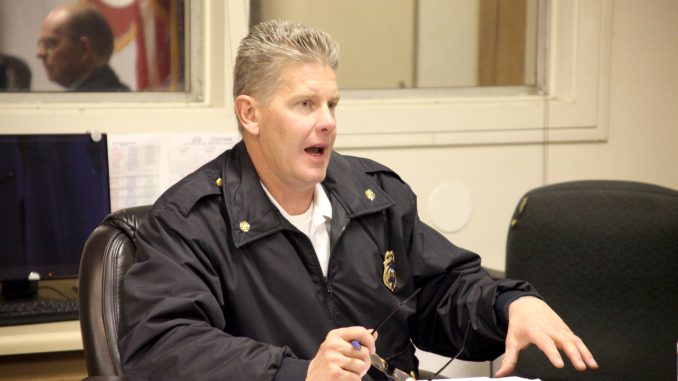 BY EMILY MIBACH
Daily Post Staff Writer
The Menlo Park Fire Board on Dec. 21 unanimously approved the contract for its next fire chief, but two board members suggested that the district's former chief, Harold Schapelhouman, fill the gap before the new chief starts in February.
New chief Mark Lorenzen is expected to begin on Feb. 7, but interim chief Mike Shaffer is retiring on Dec. 30. So who will head the department between Dec. 30 and Feb. 7?
Shaffer recommended that the board appoint Battalion Chief Dan Coyle, who has been with the district nearly 20 years.
But board member Virginia Chang Kiraly objected to Shaffer's recommendation because he provided no written report in the board's agenda, and he selected one person rather than including a list of possible candidates.
Kiraly also said it appeared the board is directing Lorenzen to select Coyle as his deputy chief. Kiraly said Lorenzen should not have that burden when he begins.
Instead, Kiraly suggested the board appoint Schapelhouman to fill in until Lorenzen can join the district.
That motion failed 2-3, with Kiraly and Robert Jones voting yes and Jim McLaughlin, Chuck Bernstein and Rob Silano voting no.
Bernstein then made a motion to appoint Coyle, which passed 4-1, with Kiraly voting no.
Jones suggested that the board form a transition committee consisting of Shaffer, Coyle, Schapelhouman and potentially a board member to prepare for Lorenzen's arrival.
Jones' suggestion also failed on a 2-3 vote, with himself and Kiraly voting yes, and McLaughlin, Silano and Bernstein voting no.