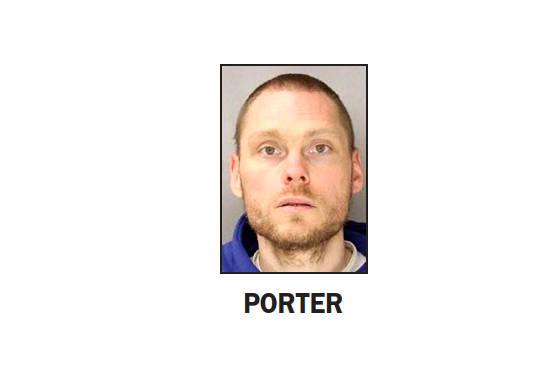 BY BRADEN CARTWRIGHT
Daily Post Staff Writer
A man who allegedly tried to kidnap one woman and held another hostage after breaking into their homes during a meth-fueled spree in Mountain View has been deemed mentally competent and will be prosecuted nearly two years after he was arrested.
Doctors said Jeremiah Porter, a 35-year-old transient, was competent Dec. 17, and he'll have his next hearing on Jan. 10, when he can enter a plea, Deputy District Attorney Tessa Stephenson said. Porter was arrested in the early hours of Feb. 18, 2020, after police received a call that he tried to kidnap a 53-year-old woman from her home on the 100 block of Montelena Court.
Woman grabbed by neck
Police said the woman opened her door after somebody repeatedly rang the doorbell. A man burst in, grabbed her by the neck and tried to force her into her own car, police said.
Another woman later reported that Porter broke into her home on the 200 block of Monroe Drive and held her and her young daughter hostage for about half an hour.
Police said the woman did not report the incident earlier because Porter had threatened to harm her and her daughter if she did.
A third victim, a man, said Porter knocked on the glass door of his apartment at 2747 Del Medio Court but then left. Porter was found by police on top of a carport at the apartment complex. He told officers in an interview that he had been released from jail a few days before the arrest and met a man in Saratoga to use meth, according to court documents.
Porter said the meth "had a very severe effect," causing him to believe that he was being followed and that someone was trying to kill him, according to police.
Thought people trying to kill him
After that, Porter went to Santa Clara and got on the 22 VTA bus and got off in Mountain View.
He allegedly said he was trying to run from the people he believed were trying to kill him, and hid in an apartment complex, which matched the description of the first reported victim's home.
Porter is being held in the Santa Clara County Main Jail without bail.