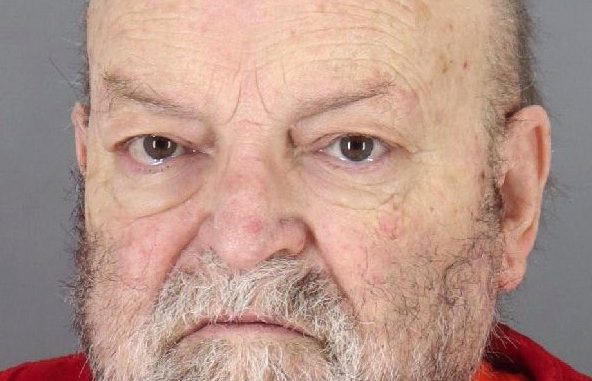 BY EMILY MIBACH
Daily Post Staff Writer
After only an hour of deliberation, a jury yesterday found 77-year-old John Getreu guilty of the 1974 murder of Janet Ann Taylor along Sand Hill Road near the Stanford campus.
But Getreu won't be headed to state prison anytime soon, he must still stand trial for the 1973 murder of Leslie Perlov in Santa Clara County.
In the Taylor case, a jury of eight men and four women had been hearing the case since Aug. 31.
Taylor, 21, was killed on March 25, 1974, as she was leaving the Stanford campus. Her body was dumped on Sand Hill Road near Woodside in San Mateo County.
Taylor was the daughter of former Stanford athletic director Chuck Taylor. Her death was one of five murders on or near the Stanford campus between 1972 and 1976.
The case had been put off a few times because of Getreu's health problems he began suffering from about a year ago.
Another delay in the case going to a jury occurred in May when the California Supreme Court has issued an order halting the case from proceeding to trial before the high court could rule on a matter filed by Getreu's attorney John Halley. At issue was the DNA collected by Santa Clara County sheriff's deputies from a coffee cup that Getreu had thrown away.
Police can legally collect evidence from what people under investigation throw away. But Getreu's attorneys are questioning if it's legal under the Fourth Amendment, illegal search and seizure, for police to then test the DNA on the items that they have collected.
The DNA from the coffee cup matched with DNA found on the torn green pants of Taylor.
Halley had tried to suppress the DNA evidence by local and appellate judges before taking the issue to the state Supreme Court.
Halley argued the current conclusion that it's alright for police to extract DNA from collected evidence is "no longer tenable" because when someone's DNA is analyzed by investigators, their entire genome is extracted. The person's genome that can be used for identification is then zoomed in on by analysts.
Although the state Supreme Court disagreed with Halley's argument, the defense attorney still questioned the DNA used in the case during his arguments, including questioning whether Getreu's DNA was on Taylor's pants in 1974 or if it had ended up there sometime over the years.
Halley also questioned whether Taylor's green pants had been torn in 1974, as initial reports did not mention the tear in the crotch of her pants.
Aside from the DNA connecting Getreu to Taylor's death, the District Attorney's Office, led by Deputy DA Josh Stauffer, also pointed out Getreu's pattern of assaulting and strangling women.
Getreu was convicted in Germany in 1964 of the rape and murder of a teenage girl. He is awaiting trial in Santa Clara County for the 1973 murder of Perlov, who was found strangled in the hills of the western Stanford campus. He also raped a young woman in 1975.
Getreu will be sentenced in this case on Nov. 5, said Chief Deputy DA Sean Gallagher, who said Getreu showed no reaction at the jury's verdict yesterday.
Getreu is expected to appear in Santa Clara County Court on Oct. 27. He is in jail on no-bail status.
ᐧ