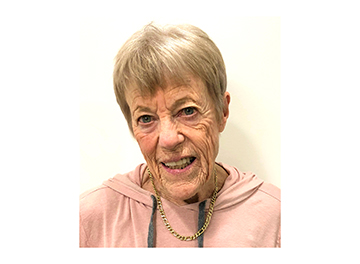 By the Daily Post staff
Former Menlo Park Mayor Mickie Winkler, who said in May that she will run for governor in the recall election, isn't on the list of candidates who will appear on the Sept. 14 ballot.
Winkler told the Post via email she wasn't able to raise the $4,194.94 filing fee. A candidate can skip the filing fee by submitting 7,000 signatures of valid registered voters, but she didn't choose that option.
The deadline to file was Friday and the list came out Saturday. There is some confusion associated with the list in that conservative radio host Larry Elder said he met the requirements but wasn't listed. He's threatened to sue Democratic California Secretary of State Shirley Weber if she doesn't put him on the list.
Winkler would have been the only mid-Peninsula candidate running to replace Newsom.
Others who have announced they are running are Caitlyn Jenner, former San Diego Mayor Kevin Faulconer, former Congressman Doug Ose, 2018 gubernatorial contender John Cox, Jenny Rae La Roux, a Redding businesswoman and Riverside County Supervisor and libertarian Jeff Hewitt.
On the recall ballot, voters will be asked two questions — whether Newsom should be recalled and, if he is recalled, who should replace him.
In the 2003 previous gubernatorial recall of Gray Davis, 135 people qualified for the ballot. They included future governor and action star Arnold Schwarzenegger, "Diff'rent Strokes" actor Gary Coleman, former Huffington Post owner Arianna Huffington and porn actress Mary Carey.
Winkler, 84, told the Post in May that she was going to run as an independent.
"I call California the State of the Unions, and as long as we are a one-party state, the public employee unions will retain control of our legislature," Winkler wrote in her campaign statement. "As governor, I will call out every bit of legislation that is introduced by the unions or a surrogate."
Winkler also calls high-speed rail "a mess" and that the state should look instead at drones, air taxis and gondolas.
Winkler was on the Menlo Park City Council from 2002 to 2006, serving as mayor in 2005. While on council, Winkler voted against police raises, for the Rosewood Hotel on Sand Hill Road and for public bathrooms at Burgess Park. In 2010, she helped spearhead a successful pension reform ballot measure. Winkler now lives in Palo Alto, but previously told the Post she still prefers Menlo Park's political scene, calling Palo Alto's "unproductive."