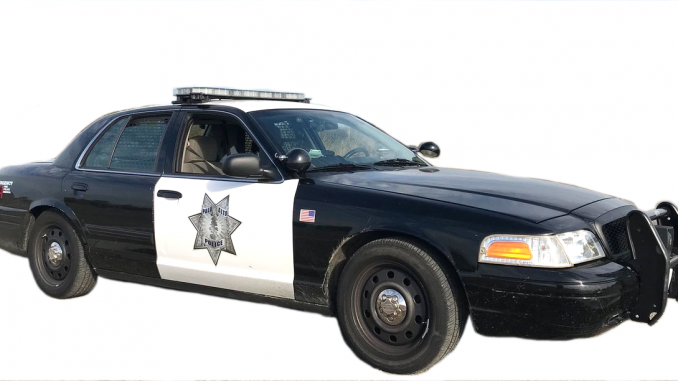 By the Daily Post staff
Palo Alto police have arrested a 16-year-old with a loaded 9mm handgun and drugs who is accused of pulling a robbery on the path between Cubberley Community Center and the Charleston Shopping Center next door and threatening to rob two other people.
A second suspected robber is at large.
At 9:05 p.m. on Monday, police received a call from a man in his 50s who said that while he was walking with his dog, he had been accosted by two men, one of whom threatened to shoot him. The man said he didn't see the gun.
Police arrived and found two more victims, a juvenile and an adult, in the parking lot behind Cubberley who reported that they had just been robbed by the same two men. They said that one of the two robbers demanded their wallets and threatened to pull out a gun and hurt them if they didn't comply, police said. However, the victims didn't see a gun.
One of the two victims didn't have a wallet. A robber forcibly took the other victim's wallet out of his pocket along with a portable battery charger. When the robber saw that the victim had no money, he dropped the wallet.
The robbers fled north through the Charleston Shopping Center parking lot.
Then police said they found the two robbers along the southern fence line of Mitchell Park. When the robbers saw the cops, they went running, according to police. They caught one of the robbers and the other one got away.
The 16-year-old from San Mateo had a loaded 9mm handgun in the pouch of his sweatshirt, police said. The gun wasn't registered. Police said they also found in the teen's backpack:
• marijuana packaged for sale
• LSD
• psilocybin-infused edibles
• a spare loaded magazine (a device that holds bullets for a gun)
• an unsheathed, fixed-blade knife with a six-inch blade
In addition to charges related to the items found in his backpack and hoodie pouch, he was also charged with conspiracy, a felony, due to his involvement in both incidents.
Anyone with information is asked to call police at (650) 329-2413. Anonymous tips can be e-mailed to [email protected] or sent via text message or voice mail to (650) 383-8984.