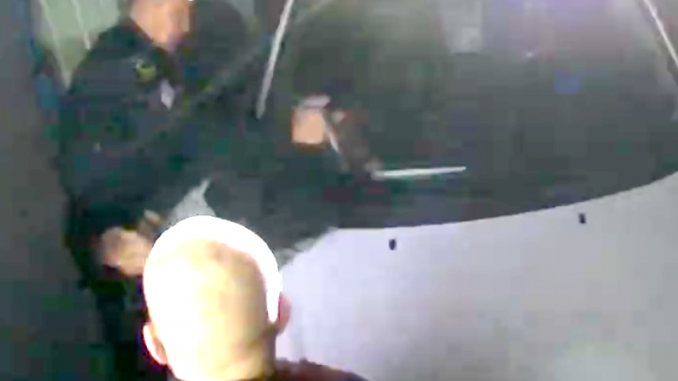 By the Daily Post staff
Former Palo Alto police Sgt. Wayne Benitez is headed for court in the new year after he pleaded innocent to assaulting a man at Buena Vista Mobile Home Park and lying on a police report.
Benitez, 62, pleaded innocent during his Nov. 4 arraignment and is scheduled to be in Santa Clara County's Superior Court on Jan. 20 for a preliminary hearing. Benitez was served a warrant in October after District Attorney Jeff Rosen's office charged him with misdemeanor counts of assault under the color of authority and lying on a police report for the 2018 assault of Gustavo Alvarez.
In February 2018, Benitez slammed the face of a handcuffed Alvarez against Alvarez's car, knocking out the mobile home resident's tooth, and mocked Alvarez for being gay. The incident was caught on Alvarez's home surveillance camera.