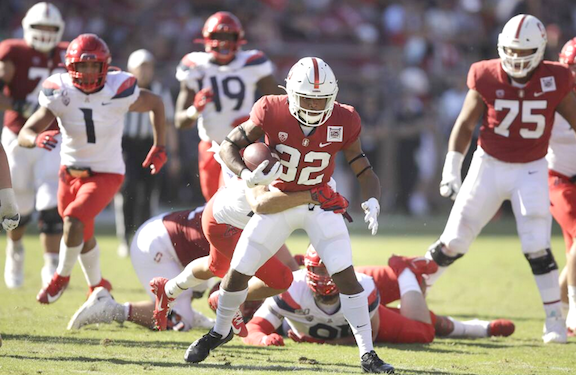 By the Daily Post staff
Stanford's football team, fresh from winning the Axe in the Big Game against Cal, will spend at least the next two weeks on the road after Santa Clara County issued a new coronavirus order that prohibits contact sports.
The order also requires anyone entering the county from a trip 150 miles away or farther to quarantine for 14 days. So once the Stanford team leaves, it won't be returning for the rest of the season.
The team is leaving today for Seattle to prepare for Saturday's game at Washington. Then the team will travel to Corvallis, Ore., where it will prepare for the Dec. 12 game against Oregon State. Stanford and Oregon were previously scheduled to play at Stanford, but the venue changed because of the health order.
It wasn't clear today what Stanford will do the following week when the Pac-12 will hold a round of games depending on where teams finish in the standings.
Santa Clara County's health order, one of the toughest in the country, forced the 49ers to move to Arizona for the remainder of the season.