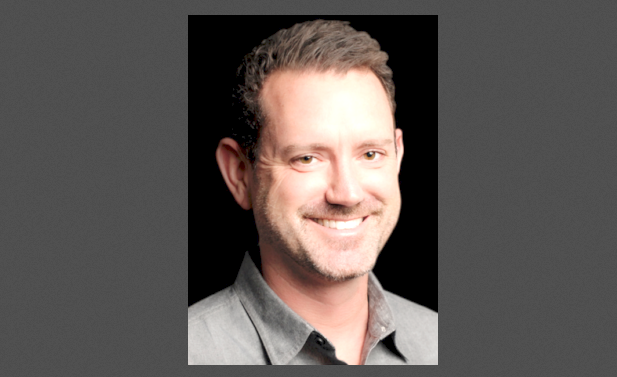 By the Daily Post staff
Apple's global security chief, Thomas Moyer, has been indicted by a grand jury in connection with the growing bribes-for-gun-permits scandal in the Santa Clara County Sheriff's Office.
The charges allege that employees of Sheriff Laurie Smith shook down applicants for concealed carry weapon (CCW) gun permits by asking them for campaign donations, iPads and tickets to luxury boxes at a Sharks game.
Smith, who has been sheriff of Santa Clara County for 22 years, hasn't been indicted, but now a total of 10 others have been charged.
District Attorney Jeff Rosen announced the charges against Moyer, insurance broker Harpreet Chadha and Undersheriff Rick Sung as a news conference in San Jose this morning.
According to Rosen, Sung held back on issuing four concealed weapons permits to Apple's security team until Moyer agreed to donate 200 iPads worth $70,000 to the sheriff's office.
"The donation was pulled back at the 11th hour when our search warrants into this probe began," Rosen said.
Moyer's attorney, Ed Swanson, said his client has been dragged into a feud between Rosen and Smith.
"This case is about a long, bitter, and very public dispute between the Santa Clara County Sheriff and the District Attorney, and Tom is collateral damage to that dispute," Swanson wrote in a statement. "We look forward to making Tom's innocence clear in court and bringing an end to this wrong-headed prosecution."
Moyer, 50, has been with Apple for 15 years, and he has been the head of global security since November 2018.
"We expect all of our employees to conduct themselves with integrity. After learning of the allegations, we conducted a thorough internal investigation and found no wrongdoing," an Apple spokeswoman said.
In another indictment, Undersheriff Sung refused to issue a gun permit to insurance broker Chadha until he promised to give the sheriff's office $6,000 worth of luxury box seat tickets to a San Jose Sharks game on Valentine's Day, Rosen said.
Rosen said Sheriff Smith's family and political supporters held a celebration of her re-election as sheriff in Chadha's luxury suit.
"Call this quid pro quo. Call it pay-to-play. Call it give-to-get. It's illegal and deeply erodes public confidence in the criminal justice system," Rosen said.
"When high-ranking members of a law enforcement agency are at the heart of a bribery scheme, it tarnishes the badge, the honor, the reputations and — tragically — the effectiveness of all law enforcement agencies," Rosen said.
"This scheme to give weapons permits for money and expensive favors is not how a democracy works," Rosen said. "This investigation and the resulting charges are how a democracy works. My office will hold the perpetrators of this illegal and reckless scheme — all of them — accountable."
Under state law, it is a crime to carry a concealed firearm without a CCW license. Although state law requires that the applicant demonstrate "good cause" for the license, in addition to completing a firearms course and having good moral character, the sheriff has broad discretion in determining who should qualify.
The defendants will be arraigned on Jan. 11, 2021 at the Hall of Justice in San Jose.
The charges revealed today include:
• Asking for a bribe, a felony, against Undersheriff Rick Sung for asking and receiving the Sharks tickets from Chadha;
• Receiving a bribe, a felony, against Sung for taking the Sharks tickets;
• Bribery, a felony, against Harpreet Chadha, for giving Sung the Sharks tickets;
• Asking for a bribe, a felony, against Sung and Sheriff's Capt. James Jensen, who asked Apple Security Chief Thomas Moyer for $70,000 in iPads in exchange for gun permits;
• Bribery, a felony, against Moyer who promised the iPads to the sheriff's office.
In addition to the three men whose indictments were revealed today, seven others were previously charged in the case. They are:
• Sheriff's Capt. James Jensen, who is accused of asking for a $90,000 bribe in exchange for 10 to 12 CCW permits.
• Attorney Christopher Schumb, who is accused of accepting a $45,000 bribe in his role as assistant treasurer of the Santa Clara County Public Safety Alliance ("PSA"), an independent expenditure committee supporting Sheriff Smith in her 2018 re-election bid.
• Attorney Harpaul Nahal, who is accused of being a middle-man between Jensen and AS Solution Inc., the contractor for Facebook's executive protection team.
• Milpitas gun expert Mike Nichols, owner of a gun parts manufacturer, The Gun Co., who allegedly connected AS Solution with Nahal.
• Martin Nielsen, 42, the former executive protection and executive projects director of AS Solution, who allegedly agreed to pay $90,000 to PSA. He pleaded guilty to three misdemeanors: conspiracy to solicit the acceptance of a bribe, conspiracy to file concealed-carry weapon license applications with false statements, and making a campaign contribution in a false name.
• Jack Stromgren, 43, AS Solution's former director of operations for embedded projects, pleaded guilty to a misdemeanor charge of conspiracy to submit CCW applications with false statements.
• Christian West, 51, also known as Christian Hansen, the former CEO and founder of AS Solution, pleaded guilty to a misdemeanors charge of conspiracy to submit CCW license applications with false information.
Nielsen, Stromgren and West are expected to testify against the others.
Previous Post stories on the gun permit scandal
• Aug. 7, 2020 — Sheriff's captain, 2 lawyers, businessman indicted by grand jury in alleged gun permit scheme
• Aug. 28, 2020 — CEO of security firm indicted in sheriff's office gun-permit scandal
• Aug. 31, 2020 — One defendant in gun-permit case pleads guilty, another wants DA removed
• Sept. 19, 2020 — Judge rejects attempt to have DA Rosen kicked off of gun permit case
• Oct. 19, 2020 — Two more plead guilty in alleged gun permit scheme
• Nov. 20, 2020 — Undersheriff Rick Sung indicted in gun permit probe