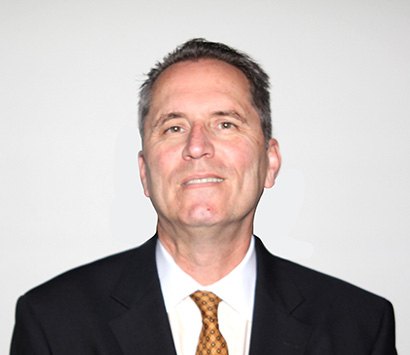 BY KYLE MARTIN
Daily Post Staff Writer
Palo Alto City Council decided last night (Nov. 16) to widen the authority of the independent police auditor and have the auditor report in person to council every six months rather than just issue a written report.
The auditor reviews how police handle complaints made against officers and then produces a report that goes to council and the public. To perform the audits, the city has contracted with OIR Group, a Playa Del Rey-based firm headed by attorneys Michael Gennaco and Stephen Connolly.
Council decided to expand the type of use-of-force cases the auditor will examine. Previously, the auditor was limited to reviewing police shootings, taser deployments and use-of-force complaints from the public. Now council wants the auditor to also investigate when an officer uses a baton, chemical agent, police dog or "less-lethal" projectile like rubber bullets.
"This is a hell of a lot of work, but we will get another pass at this on future councils," said Mayor Adrian Fine, who did not run for re-election for council this year. "I hope we will keep our eye on the ball in regards to this utterly important work for our community and for civil rights and safety."
The auditor will also investigate complaints officers make against one another, which is a reversal for council.
In December, council decided the auditor wouldn't review HR matters. The move stopped the auditor from reviewing the case of Lt. Zach Perron, who told a joke using the n-word in front of a black officer. Without the move by council, the auditor would have produced a public report about the incident that city officials had kept under wraps since 2014.
Councilwoman Liz Kniss, who also will not be returning to the new council because of term limits, said the new policies regarding the auditor will provide the council with more information about the police than before.
"This is quite an undertaking," Kniss said. "And I think those of you who will be sitting here next year, this is going to alter how you see things."
In July, Santa Clara County District Attorney Jeff Rosen declined to file charges against Palo Alto Police Agent Thomas DeStefano, who is at the center of a $10 million federal lawsuit over the violent arrest of Palo Alto resident Julio Arevalo outside Happy Donuts on July 10, 2019. DeStefano was also one of the officers accused in a lawsuit five years ago of breaking a man's arm during a 2013 traffic stop the city settled for $250,000.
Before council's decision last night, Jeff Conrad, a volunteer with the Mid-peninsula chapter of the ACLU and a Palo Alto resident, said the city needs a police auditor who makes more frequent reports and has stronger investigative powers.
"Independent oversight can ensure that police department policies reflect the needs of those served as well as those of police (and) increase public trust in policing by ensuring that investigations are done thoroughly and objectively. It can also reduce the city's financial risk of lawsuits by ensuring unlawful actions by police not be tolerated," Conrad said. "In summary, we think it imperative that police oversight be handled by a commission that is permanent, dedicated to the task and be truly independent."
Kathryn Mendenhall, a junior at Palo Alto High School, asked the council to adopt further policies limiting police officers' use of force tactics to make the community safer.
"We believe that police reform needs to be implemented in our police department in order for everyone to feel safe and respected in our community," Mendenhall said.