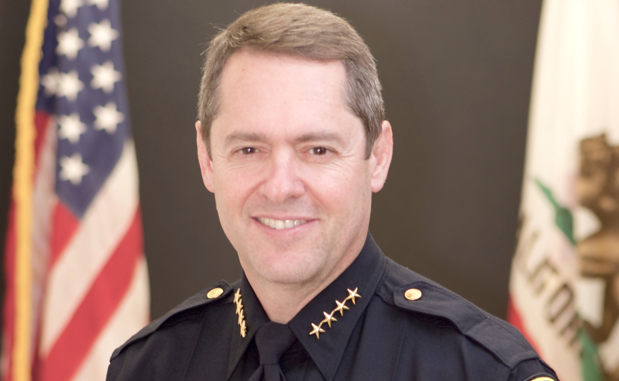 By the Daily Post staff
Mountain View Police Chief Max Bosel is retiring and Deputy Chief Chris Hsiung has been promoted to chief, City Manager Kimbra McCarthy announced today.
Bosel is stepping down after a 25-year career with the Mountain View police. Hsiung has been with the department for 30 years.
Bosel made $285,014 in regular pay and $432,054 including benefits last year, according to the government compensation website Transparent California. Hsiung received $257,035 in regular pay and $423,502 including benefits in 2019.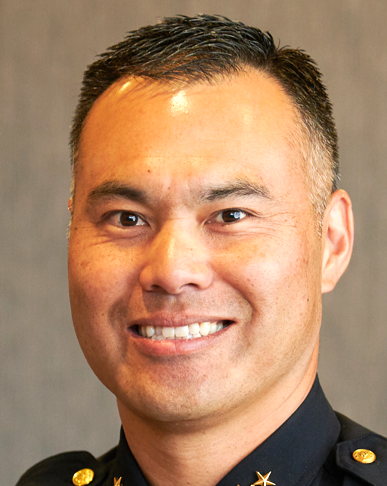 "Chris has a deep connection to the Mountain View community, a stellar track record of policing leadership, and the respect of his peers and colleagues both in Mountain View and throughout the region," said McCarthy. "Chris is a nationally recognized leader in efforts to improve transparency and communication between the department and the community, and we are fortunate to have the best law enforcement professional within our ranks for this key leadership position."
A native of the San Mateo County, Hsiung volunteered as a police explorer for the Foster City Police Department in 1990 and later worked for that department as a Community Service Officer and per diem dispatcher. In 1995, Hsiung was hired by the Mountain View Police Department as a police officer and served in a wide variety of assignments including patrol, property crimes detective, person crimes detective (where he received the 2001 Santa Clara County District Attorney's Office Homicide Investigator of the Year Award), SWAT, and agent in the REACT Silicon Valley High Tech Crimes Task Force.
Hsiung holds a bachelor's degree in Sociology and Behavioral Science from San Jose State University and a master's degree in eBusiness Management from Notre Dame de Namur in Belmont. He is a graduate of the Harvard Kennedy School of Government Senior Executives in State and Local Government program.
Bosel's final day on the job is Dec. 26.
"This is a bittersweet decision but I am immensely grateful for a rewarding career and excited for the opportunity to pursue new adventures," stated Chief Bosel.
As chief, Bosel put body-worn cameras on officers and started to use diversion alternatives for those who would have been arrested for drug and alcohol crimes.