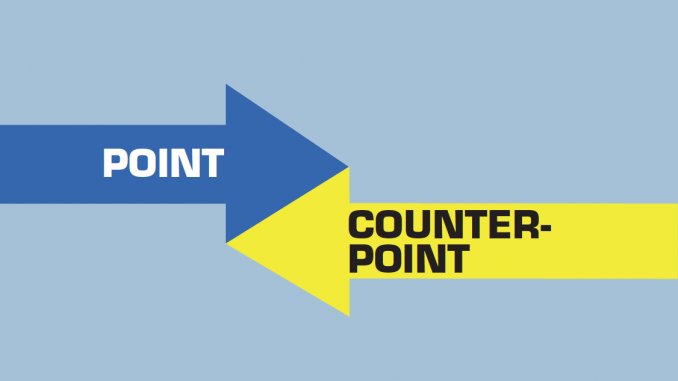 This morning, Oct. 5, the Daily Post published guest opinion pieces from proponents and opponents of Measure S, a renewal of an existing parcel tax for the Santa Clara County Water District in Santa Clara County. First is the opinion by supporters of the tax followed by a second opinion from an opponent of the tax.
Vote 'yes' on S for safe, reliable water
BY MARGARET ABE-KOGA, ADRIAN FINE AND GARY KREMEN
As mayors and your water district representative, we're joined by our City Council colleagues, elected leaders at the Midpeninsula Regional Open Space District, local business organizations, South Bay Labor Council, the local Democratic Party, civil rights and faith-based communities as well as leading environmental groups such as Save the Bay and the Santa Clara County League of Conservation Voters in supporting Measure S.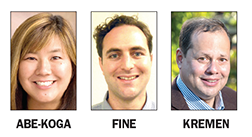 Measure S is crucial to sustaining our quality of life. Measure S is a zero tax increase renewal of the existing measure.
Measure S funds essential upgrades to pipelines and critical water infrastructure to protect water supplies and prepare for the risk of natural disasters and the effects of climate change.
Measure S projects will help reduce toxins, hazards, and contaminants in our waterways, provide flood protection, and protect our natural environment for residents and wildlife.
Measure S helps fight the impacts of the climate crisis, including droughts, flooding, sea-level rise and wildfires — and we must protect our vital resource of safe, clean drinking water, along with wildlife habitat and other delicate elements of our ecosystem. Measure S provides the consistent, sustainable funding to continue to provide safe clean water for future generations.
We cannot kick the can down the road and wait for others to solve these problems. We must act now. Critics contend we can wait four or even eight years for Measure S — but that would delay important planning for these long-term projects and cost tens of millions of dollars in lost state and federal matching funds.
Other critics say that there is no sunset measure. Operating and maintenance costs do not have a sunset. We would not like to be in the position of Alviso where residents got back in the flood plain because of no continued operations and maintenance funding.
Local control
Measure S is a local solution that provides local funding under local control, for local projects only. Measure S doesn't increase taxes. In 2012, local voters supported renewal of the Safe, Clean Water Program by an overwhelming 74%.
Measure S includes a specific plan with designated projects, including major flood protection projects that prevent flooding in Palo Alto, Mountain View and Los Altos.
Specific local Measure S projects in north county include:
• Providing $31.5 million to continue the San Francisquito Creek project (upstream of Highway 101), and providing flood protection for approximately 3,000 homes and businesses in Palo Alto. Anyone in Palo Alto who was here in 1998 will remember that flood. Valley Water paid the largest share of downstream of 101 funding. Both the past and future funding greatly reduces the amount of tax money the city of Palo Alto needs to spend.
• Climate change is a real problem: its impacts are here today, and serious, long-term solutions are required. Part of the local climate change adaptation in the measure includes $46 million to continue the San Francisco Bay Shoreline Projection Project, which is a partnership with the California State Coastal Conservancy and regional stakeholders to provide tidal flood protection, restore and enhance tidal marsh and related habitats, and provide recreational and public access opportunities including Palo Alto and Mountain View.
• If you care about Matadero, Adobe and Permanente creeks you will like the $53.1 million in grants and partnerships for cities like Palo Alto and Mountain View, agencies, organizations and individuals for water conservation, pollution prevention, creek cleanups and education, wildlife habitat restoration and wildlife corridors and crossings, flood-inducing blockage removal, and access to trails and open space.
Additionally, it provides $38.7 million to continue the coordination with local cities and agencies to help clean up large creekside homeless encampments that may contaminate waterways. This would also be tax money the cities of Palo Alto and Mountain View do not have to spend.
Senior exemption
Measure S requires strict taxpayer protections, including citizens' oversight, annual audits and exemptions for local seniors. All Measure S funds will be locally controlled and cannot be taken away by the state.
Measure S will protect Silicon Valley businesses from catastrophic flooding, ensure reliable water supplies and benefit the economic security of the region by providing funding to support approximately $2 billion for local capital infrastructure projects.
We simply cannot afford to lose this critical funding. We need to protect and ensure access to safe, clean water for future generations to come.
Abe-Koga is mayor of Mountain View, Fine is mayor of Palo Alto and Kremmen is the North County representative on the Santa Clara Valley Water District (Valley Water) board.
Vote 'No' on S — a misleading forever tax
BY DAVE WARNER
The Santa Clara Valley Water District's Safe Clean Water early parcel tax renewal, Measure S, has four problems voters should be aware of:
• Loss of voter accountability;
• Poor past performance in key areas such as flood control and the environment;
• Hurts those most in need;
• Remarkably misleading ballot language.
Vote "no" and require the water district, also known as Valley Water, to fix those problems and bring back a new measure in the next election.
No sunset date on tax
First, there is no sunset date — effectively taking away our right to vote. The Measure S parcel tax can only be reversed by a citizen's initiative, requiring over 30,000 valid signatures just to put the repeal on the ballot. This is important because the Safe, Clean Water parcel tax lays out a specific set of projects to be funded by the tax.
When these projects are completed, the tax should expire.
If the water district wants to construct additional projects in the future to address aging infrastructure and climate change, voters should have an opportunity to vote for an extension of the tax.
A parcel tax earmarked for specific projects should have a sunset date. The district inadvertently highlighted this problem when presenting Measure S priorities after 2036. Three of the six priorities have no funding, including no funding allocation for the flood protection priority.
Second, the district's performance with our parcel tax funds has been poor. Examples from the existing Safe, Clean Water parcel tax, last renewed by voters in 2012 (Measure B):
• So far, eight flood control projects have seen schedule slip averaging seven years. San Francisquito Creek, a locally important project that the water district originally projected to be completed by now, has slipped the least, to 2023. Other projects with much longer delays include Coyote Creek, originally to be completed before the February 2017 floods, and the Anderson Dam seismic retrofit.
• The Almaden Lake Improvement project to allow fish passage was originally scheduled to be completed in 2019. This project is now scheduled to be completed in 2024 (but Measure S proposes an additional eight-year delay).
These examples and other projects may slip further. Despite how the water district describes Measure S, these projects are all fully funded through the existing parcel tax and other secure funding sources until 2028. These projects can continue without Measure S. Waiting four years to renew the parcel tax gives voters the opportunity to reevaluate Valley Water's performance, see how programs promised in 2012 progress and evolve, and decide if we are getting our money's worth from this tax.
Measure S hurts the neediest
Third, Measure S hurts those most in need. While flood control delays such as the Coyote Creek and Anderson Dam projects put disadvantaged communities at risk, compounding the problem Measure S is particularly regressive because of the way it is structured. All single-family homes on parcels up to one-quarter acre are taxed the same flat rate. Thus, residents on small lots, often in low income neighborhoods, pay much more per square foot than those in wealthier neighborhoods with spacious homes on one-quarter acre lots.
Fourth, the ballot language is deceptive: While Measure S states, "without increasing rates," it only applies to one transition year, and then the minimum assessment continues its annual 2% climb from $39 in 2000, to $68 today, to at least $91 in 2036. While the ballot language claims, "independent citizen oversight," those citizens are selected by and report to the water district board, and the board does not have to support the recommendations. There's no mention of selling $300 million in bonds which will cost $650 million to repay, meaning $350 million of our tax dollars go to investors rather than to the six priorities and local jobs. The language should have made these points clear.
It's a backwards measure, particularly for Silicon Valley known for its innovation. Three of these four problems could have been eliminated: Measure S should have a sunset date to keep voter accountability. Measure S should eliminate the one-quarter acre minimum assessment so that owners of smaller lots pay less and the wealthy pay more. Measure S should have clear language so there's nothing deceptive. The fourth item, poor performance by Valley Water, provides all the more reason to require voter accountability.
Send it back
It is SAFE to vote no. All the existing priorities including Anderson Dam have funding through 2028, plenty of time for the water district to provide a better measure. Avoid making this a parcel tax that years from now your kids will have to work hard to repeal. Vote NO.
Dave Warner, a Palo Alto resident, is a member of the Vote No on Measure S Committee and lives next to San Francisquito Creek, which flooded his neighborhood in 1998.