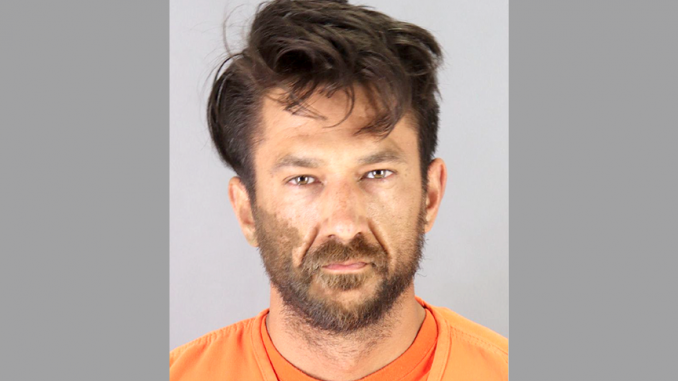 By the Daily Post staff
San Mateo County sheriff's deputies have arrested a man who is accused of shooting at mobile homes in a Half Moon Bay RV park, threatening residents and then barricading himself in his own trailer and setting fire to it.
Arrested was Justin Chebahtah, 35, of Half Moon Bay.
On Saturday (Sept. 19) at 11:08 p.m., deputies went to Cameron's RV Park, 460 Wavecrest Road, on a report of a shooting.
Deputies arrived and saw Chebahtah armed with a handgun and rifle, shooting at mobile homes.
Chebahtah threatened neighbors and told deputies that he wanted to die, according to a statement from the Sheriff's Office.
He then barricaded himself in his trailer and set fire to it, the statement said.
Deputies surrounded Chebahtah's trailer and negotiated with him to get him to surrender peacefully, the sheriff's statement said.
Then Chebahtah tried to flee on his bicycle but he was stopped by deputies and arrested without deputies having to use any additional force, according to the sheriff's statement.
Deputies checked on the other residents and determined no one was hurt.
The investigation continues and anyone with information is asked to call the sheriff's anonymous tip line at 1 (800) 547-2700 or detectives at (650) 599-1536.
Chebahtah was booked into jail for discharging a firearm with negligence, arson, shooting into a dwelling, exhibiting a firearm to law enforcement, exhibiting a firearm and making criminal threats. All six charges are felonies.