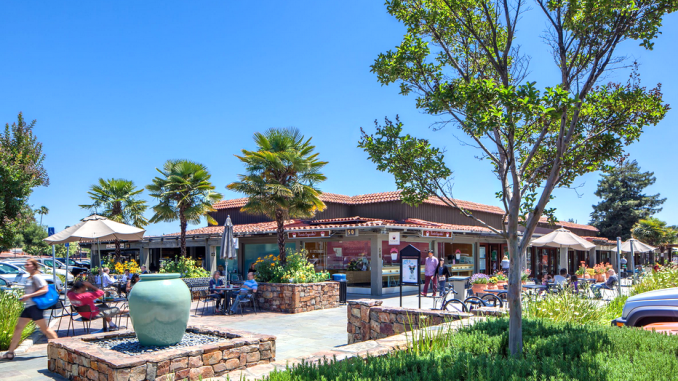 BY SARA TABIN
Daily Post Staff Writer
Sales at Palo Alto's Town & Country Village shopping center are down 60-80% this month, landlord Jim Ellis of Ellis Partners told City Council last night (Sept. 14), as retailers struggle for survival amid the coronavirus lockdown.
"It has been brutal," said Ellis.
Sales are down even though some businesses have reopened after extended closures. Ellis said many businesses won't reopen ever again.
Some, such as Mayfield Bakery and Patrick James, have already announced permanent closures.
Ellis said the shopping complex went from having a 6-7% vacancy rate to a 15% vacancy rate and is headed to a 20-25%.
Ellis' comments came during a council discussion Monday about how the city can help businesses.
He said restaurants that aren't very high-end are likely to close in Palo Alto because of high costs, including the $15.40-an-hour minimum wage. Ellis suggested reducing the minimum wage temporarily to help businesses. He said utilities in Palo Alto, which are more expensive than neighboring communities for businesses, causes a lot of difficulties for his tenants.
Part of the problem for Town & Country's businesses is that Palo Alto High School and Stanford are effectively shut down, which means fewer customers in the area, said Ellis.
Councilwoman Lydia Kou said she would want to hear from workers, who are struggling with the high cost of living, before approving a temporary reduction in the minimum wage.
Lower sales will likely mean financial problems for the city.
Sales tax collections were down 26.6% between January and March this year, according to a new report from City Manager Ed Shikada. The lockdown began in mid-March, so the report doesn't reflect the full impact of local business closures.