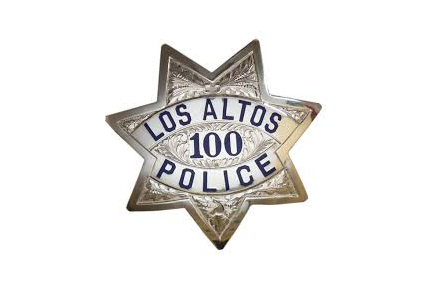 This story has been updated with new details from police.
By the Daily Post staff
Los Altos police announced Monday they've arrested two men who are suspected of a string of auto burglaries on Saturday.
Arrested were Keyshaun Anderson, 24, of Vacaville, and Jarvis Lewis, 24, of Vallejo.
Police began getting calls about the auto burglaries on Saturday morning and soon they obtained surveillance video from a resident's home that provided a description of two suspects and their cars.
On Sunday morning, police learned that Sunnyvale had been hit with a similar string of auto burglaries. Descriptions of the suspects in Sunnyvale matched the two suspects in the Los Altos car burglaries.
On Sunday at 9 a.m., Los Altos police located the suspects on Highway 680 and Durham Road in Fremont. Los Altos Chief Andy Galea said a Los Altos officer was doing a follow-up investigation in Fremont when the officer saw the suspects' vehicle. Galea said the officer worked with the Fremont police to stop the car and apprehend the suspects.
Inside their car were items taken in the Los Altos car burglaries, police said.
Each was booked into the Santa Clara County Jail for burglary, attempted burglary, petty theft from a vehicle and possession of stolen property.
Galea said the stolen items included and credit cards, which were used fraudulently at retail stores immediately after being taken. He said tools and electronics were also stolen. The suspects smashed windows and checked center consoles and glove compartments to take the items, said Galea.
He said Los Altos sees vehicle burglaries on a regular basis, but does not usually have so many victims in such a short period of time. He said COVID-19 stay-at-home restrictions have generally reduced the number of mass vehicle burglaries.
The car burglaries in Los Altos took place in the following locations:
• 1600 block of Holt Avenue
• 1900 block of Alford Avenue
• 1600 block of Morton Avenue
• 1400 block of Ravenswood Drive
• 1400 block of Brookmill Road
• 1600 block of Christina Drive
• 900 block of Damian Way
• 1500 block of Clay Drive
• 1800 block of Farndon Avenue
Anyone with information is asked to call Los Altos police Detective Sgt. Cameron Shearer or Detective Dan Corkern at (650) 947-2770. Anonymous can call (650) 947-2774.