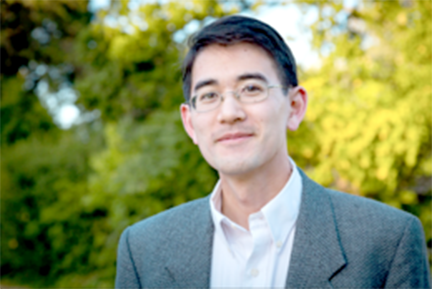 BY SARA TABIN
Daily Post Staff Writer
Palo Alto City Councilman Greg Tanaka, who often blows the whistle on what he believes is excessive city spending, announced today that he wants another four years.
He's been critical of city salaries and he has called for competitive bidding on more contracts in order to lower costs.
On May 12, when council was faced with a sudden drop in revenue due to the COVID-19 crisis, he suggested everyone at the city take a 17% pay cut. Nobody on council backed his proposal.
At that same meeting, Tanaka proposed cutting city public relations personnel, a $900,000 annual expense, instead of crossing guards and libraries. But that idea was quickly knocked down by Mayor Adrian Fine without a debate. The idea wasn't even voted on.
Tanaka was the lone voice on council to criticize City Manager Ed Shikada's proposal to spend $719,000 on art for the new police station planned for 250 Sherman Ave.
"We have a lot of other needs — animal shelters, housing — and to spend the public's money like this, and to go above the budget, seems to me inappropriate," Tanaka said at a June 24, 2019, council meeting.
He has been the swing vote on the council at times because he doesn't fall clearly into the pro-housing or slow growth camps.
Before his city council term, Tanaka was on the city's Planning and Transportation Commission.
Tanaka founded his own tech company, Percolata, which uses artificial intelligence to help companies improve their marketing decisions. He has a son at Palo Alto High School and a daughter at Greene Middle School.
Councilwoman Lydia Kou is also running for re-election.
Tanaka and Kou both voted in favor of the city's flavored tobacco ban which might shut down Mac's Smoke Shop at 534 Emerson St.
Seven other candidates have completed paperwork with the city for their bids for a seat on council. Mayor Adrian Fine has not said if he is running yet.
In addition to Tanaka and Kou, former Mayor Pat Burt, Human Rights Commission member Steven Lee, Planning and Transportation Commission members Cari Templeton and Ed Lauing, systems engineer Raven Malone and lawyer Rebecca Eisenberg are all running for council this fall
Four of the seven council seats are up for grabs. Incumbent Liz Kniss can't run again because of term limits. Mayor Adrian Fine hasn't announced if he is seeking re-election.