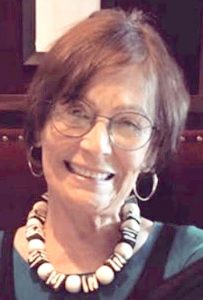 Longtime Palo Alto resident, Alicia Boyd, died peacefully early Saturday morning, July 12, 2020, at age 82. She is survived by her daughters: Deborah Viariseo-Costella, Janice Viariseo-Bothwell, and sister, Rose Zucconi. She was also grandmother to seven grandchildren and five great-grandchildren. Alicia's only son, Palo Alto resident and local artist, Lawrence Viariseo, predeceased her, January 29, 2012.
Alicia was known for her vivacious and witty personality. One close friend is quoted as saying, "Alicia could light up a room with her wit and make even the smallest gathering a special event."
Her family requests, in lieu of flowers, that donations be made, in her honor, to the Cantor Arts Center at
https://makeagift.stanford.edu/get/page/makeagift?pgnTPC=399&stp=41&olc=06661&cturl=close
Please check mark the box indicating your donation is in memory of Alicia Boyd.