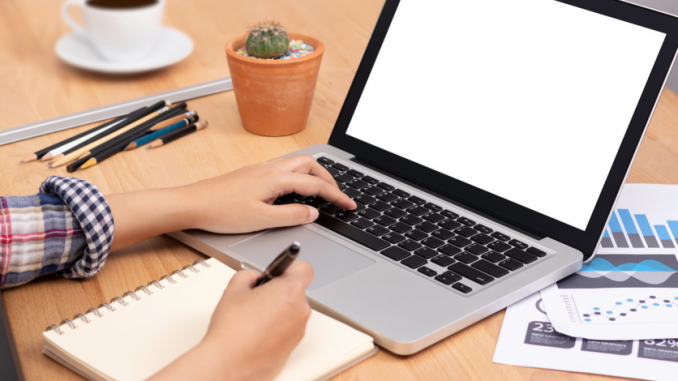 BY SARA TABIN
Daily Post Staff Writer
Students at Gunn and Palo Alto high schools will continue to learn from home this fall because of the coronavirus, but the district is dropping pass/fail in favor of letter grades.
Many parents were upset when the district switched to pass/fail grades for the spring when school went online only because it denied students the ability to put As on their college transcript.
The school board on Friday approved most parts of Superintendent Don Austin's plan for next year. Under the new plan, elementary school students will be at school for half the week while middle and high school students will mostly learn from home.
Parents of elementary school kids can choose to keep their kids home if they want. Kids who do go to school will rotate with half the kids going Monday, Tuesday and part of Wednesday and the other half going Thursday, Friday and part of Wednesday. Kindergarteners will either come in the morning or afternoon every day.
Unlike the spring, when students were able to do online classwork at whatever time they wanted, middle and high school students will be expected to attend their virtual classes on a set schedule. Grades will be given out.
Trustee Melissa Baten Caswell told the Post that the set schedule for older students, which includes 10-minute breaks between classes, is designed for a smooth transition back to in-person learning if schools get to reopen. She said advice from the state and county changes frequently.
Trustees told Austin that they want sixth graders to spend more time at school since the initial plan had them mostly learning from home. They also want school start time for middle and high school students pushed back to 9 a.m.
Some older kids will be permitted to learn at school. The district is opening a support center at each school for kids with unique circumstances such as homelessness or limited internet access. Kids can come to school to get help with learning. Meals and busses to school will be provided.
Kids provided with tech
Austin told the Post that the district will also keep providing students with WiFi and laptops. The distinct put wifi hotspots in homes and paid for the bill this spring. He said about 50 families requested hotspots and about 2,000 laptops were lent to students. Graduating seniors had to give back their laptops while continuing students kept theirs over the summer.
Palo Alto's school district needs to follow state and county guidelines in reopening.
County Health Official Dr. Sara Cody said earlier this week that the county isn't sure when schools will be allowed to fully reopen since it depends on COVID-19 case numbers and deaths. The current county guidelines allow for younger children to be at school in stable cohorts because health officials think little kids are less likely to spread the disease than adults.
What about sports?
Extracurriculars including sports pose their own issue.
Baten Caswell said some athletes have been able to do conditioning for their sports this summer. Swimmers and water polo players, for example, have been able to swim with their teams as long as they stay in groups of 12 or less. She said whether competitive sports are allowed will depend on the county and the decisions of the leagues that school teams play in.
While football and other sports weren't specifically mentioned in the county's latest order for schools, it tells schools: "Do not allow electives and extracurricular activities in which physical distancing (at least six feet) and face-covering use cannot be maintained at all times." Football, a sport where players come into contact with one another on every play, seems to be ruled out by that part of the order which is found on page 14. Basketball is probably in jeopardy too.
Cody's order cancels band, choir and cheerleading. The order prohibits "aerosol-generating activities, including in-person choir, band and vocal cheerleading activities (cheers and chants)."
Austin called the canceling of activities "tough" to swallow.
"I'm not done with choir, cheer and band," he told the Post last week. "I am going to pursue those with the county and try to come up with something that meets the guidelines."
Baten Caswell said hundreds of Palo Alto kids participate in choir and band. She said teaching choir over Zoom would be tough because of issues such as time lags.