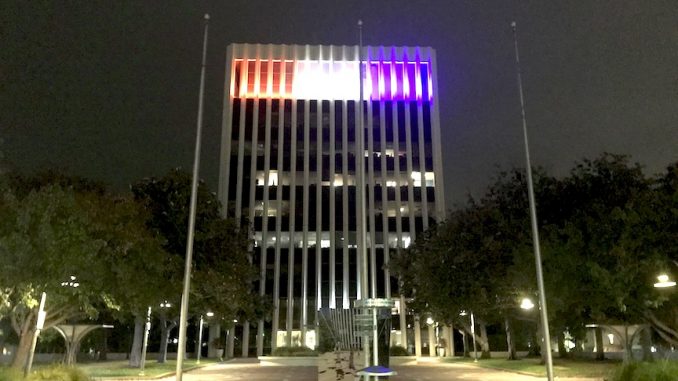 BY SARA TABIN
Daily Post Staff Writer
The city of Palo Alto, facing a budget shortfall, was able to get concessions from its police and fire unions but couldn't come to an agreement with SEIU. All of the unions were slated to get 3% raises for the fiscal year starting in July under previously negotiated contracts.
The police and fire unions agreed to give up all of the 3% raise while SEIU would only agree to reduce its raise to 2%. An SEIU official said at Monday's council meeting that the city rejected that proposal, which would indicate that SEIU will get the full 3% raise.
City officials couldn't be reached last night to confirm that.
City Chief Financial Officer Kiely Nose said the city will let go only 19 employees in the fiscal year starting July 1, fewer than first thought. The city will eliminate more than 70 positions, but because of vacancies and the ability of laid off workers to "bump" employees with less seniority out of their jobs, the actual number of full-timers to hit the streets is 19.
The union givebacks will soften that blow for police and fire.
Nine of the employees that will be laid off are police and fire officers, Nose said.
Nose said that because of the concessions from the police and fire unions, the city can wait until October to decide how many police officers to eliminate and December for firefighters. If the city's revenues improve by then, the city might not have to make as many layoffs the public safety forces.
The freed up money will also go to retirement incentives to buyout longtime officers so younger officers don't get laid off.
Management salaries will only be reduced by 10% instead of the previously proposed 15% under the new budget plan.
The city was not able to reach a deal with SEIU Local 521. Margaret Adkins, the local SEIU chair, said during the public comment portion of Monday's council meeting that the union offered $3 million in concessions but the city didn't accept.
"Never in my life did I ever think that giving away $3 million would be so difficult," she said.
Adkins said the union wanted to make concessions if it meant preventing members of their "family" from losing their jobs. She said the union took into account that their bargaining group includes the lowest wage earners at the city. She said they also wanted to protect members who plan to retire soon and can't wait for a raise.
"For the city to suggest our members just put their lives on hold for another 10 months was appalling, but we moved forward anyway because our goal was to avoid layoffs as much as possible," she said.
She said that after wasting thousands of dollars on an outside lawyer, she doesn't understand how council could turn down $3 million, which she said is about as much as management is conceding.
The meeting was conducted on the Zoom platform because of the pandemic, and residents called in to the meeting to make their voices heard about cuts the council was planning to balance the budget.
A number of speakers protested a reduction in the budget for the Children's Theater.
Shayan Hooshmand said he wants every youngster to have a shot at the same child as he had, and that included the theater.
Eileen Kim said the council should focus on supporting children.
James Hindery said he is upset there will be a fee for Emergency Medical Service calls but not police calls. He is also upset that the city is eliminating its free shuttle service. He said he doubts that council members rely on the shuttle.
Former Mayor Pat Burt said the city should take more money out of its capital improvement budget, which pays for longterm construction and infrastructure projects, and use it to save city services.
Stephen Koo said the new budget places the burden of cuts on vulnerable people such as seniors and students. He said the city should save money by laying off police officers with disciplinary records. He also said officers shouldn't get additional money for testifying in court because it incentivizes more arrests.
Brent White said he is upset about cuts to fire inspection services.
Councilman Tom DuBois agreed with Burt that cutting the capital budget would free up money for services.  He also said he would like to see the city offer mental health alternatives offered to people instead of asking the police to deal with those matters. City Manager Ed Shikada said the city is looking at police reform.
Councilwoman Lydia Kou said the city failed by funding capital improvements instead of police, fire and city services. She said the city put "monuments before people."
People who listen to council meetings on KZSU-FM 90.1 will have to tune in another way because the budget cuts $20,000 for the student-operated noncommercial station at Stanford. Kniss tried to restore funding for KZSU, but Fine, Alison Cormack and Greg Tanaka and Eric Filseth voted against it.
Filseth said he thinks what the city has done is appropriate given the current financial situation. He said he hopes there won't be a second COVID-19 wave and businesses can fully reopen, but there is no way to know for sure. He said no one is happy about the new budget.