BY EMILY MIBACH
Daily Post Staff Writer
Protesters from East Palo Alto walked, biked, skateboarded and drove throughout their town, and made forays into Palo Alto and Menlo Park last night, both times related to Facebook.
Residents were protesting police brutality, as many across the nation are, and later in the night, Facebook's presence in the area.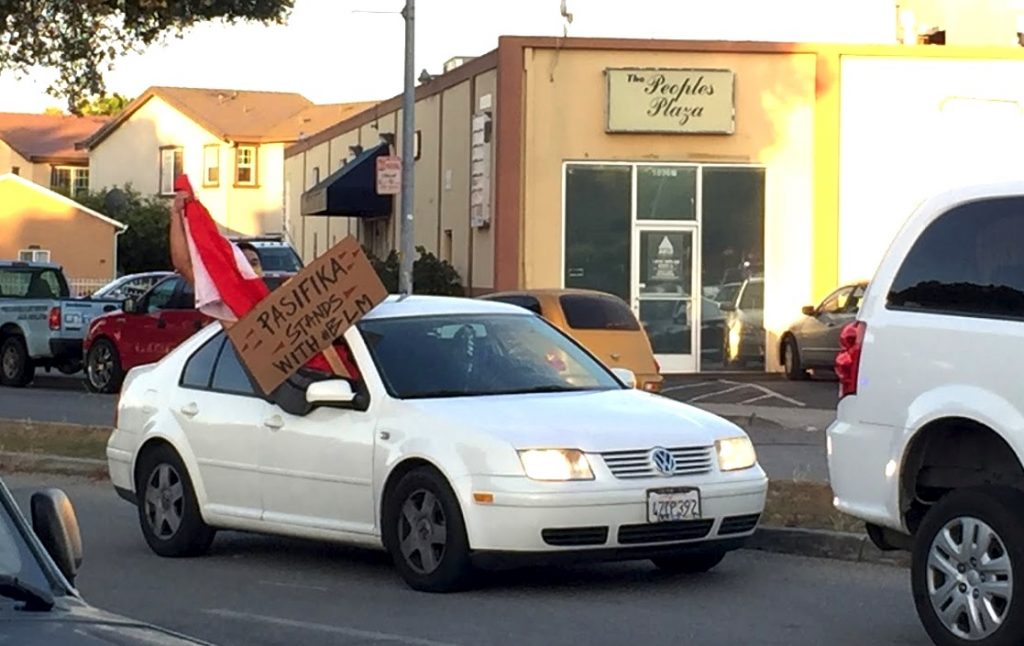 The protest began in East Palo Alto, with police calling for backup from the Palo Alto, Menlo Park, Redwood City and San Mateo County Sheriff's offices when protesters began walking down University Avenue toward 141 Demeter St., the East Palo Alto Police Station.
Protesters were met with a police blockade at Bay Road and Clarke Avenue, where they chanted slogans such as "no justice, no peace" and said the names of black men and women killed by police, most prominently George Floyd, whose death in Minneapolis spurred the protests spanning the country.
Protesters also took a knee and encouraged police officers to do so as well, cheering when East Palo Alto Cmdr. Jeff Liu joined them. A Menlo Park officer and an East Palo Alto officer also joined them.
"We could have had a big a** riot, but we are out here trying to do this right," an organizer said, later adding that everyone wouldn't have to be out if cops did their jobs right.
After that, the protest headed toward Facebook's headquarters on the Bayfront Expressway, and for a time paused at Bayfront and Willow Road, according to police radio.
Protesters then went back into East Palo Alto and ended up crossing the Newell Road Bridge onto Edgewood Road, where Mark Zuckerberg lives.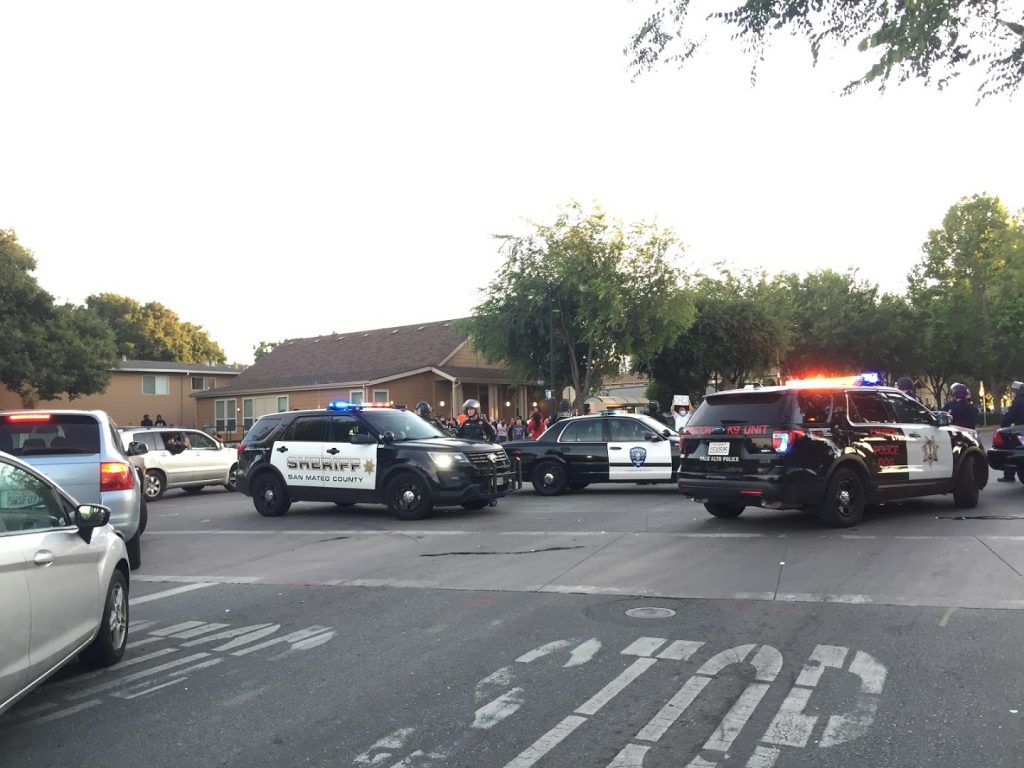 According to a live stream of the protest, the group decided to head down Edgewood to show their unhappiness with Facebook's funding of a unit of the Menlo Park police.
In 2017, the Menlo Park Police Department wanted to add six officers to patrol the east side of town, and the first five years of funding for the unit came from Facebook.
After going past Zuckerberg's house at 11 p.m., the protest slowly dissipated.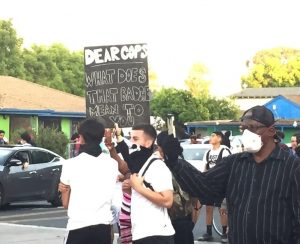 There were no reports of looting in East Palo Alto, with police letting the security guard at Target at the Ravenswood Shopping Center know where the protesters were periodically.
However, there were some mishaps with fireworks. At least one bottle rocket hit a police car, and some firecrackers set a small fire on the cloverleaf near the Chevron on University Ave.
Protesters quickly hopped the fence and put the fire out.
Last night's protest was just one of many scheduled in the area this week. Today, a large crowd is expected to gather in downtown Redwood City at 4 p.m.