BY SARA TABIN
Daily Post Staff Writer
Los Altos police are looking for the killer of a man who was shot in the backyard of a home at 1025 Highlands Circle.
At 10:55 a.m. Monday (May 4), police responded to the Highlands circle home and found a man in the backyard who had a gunshot wound. Officers immediately rendered medical aid, police said. Santa Clara County firefighters responded and pronounced the man dead at 11:15 a.m.
Police said the shooter is outstanding and the case is under investigation. The victim, who has yet to be identified, didn't live at the Highlands Circle home.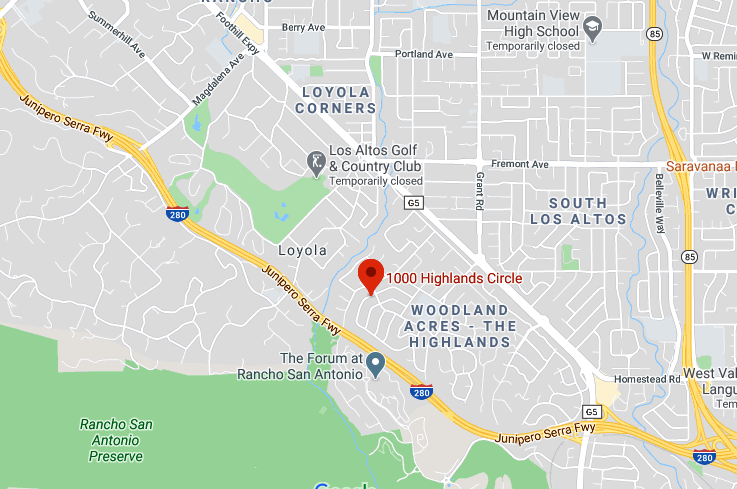 The residential area where the man was murdered has nice houses and is blooming with well-cultivated rose gardens and towering palm trees. Many people were out walking their dogs hours after the killing. A group of neighbors discussing the incident with one another said they were surprised such a thing had happened in their "quiet" neighborhood.
Police taped off the road, blocking several houses on each side of the murder location. People stopped to look at the police tape but most told the Post they didn't know anything about the incident.
The house in question is light gray with a front lawn that appeared to be under renovation. Police were still on scene after the sun went down.
Police used a metal detector in the yard of the home where the shooting took place, possibly to recover stray bullets. Around 7:30 p.m. they brought in a tow truck to take away a white pickup truck.
Shortly after that, an officer pulled up with three men in his patrol car. The men got into their own white pickup trucks to leave the scene. The Post asked them if they were witnesses. One responded that they were in the house and hadn't seen the shooting before driving away.
Police are asking that anyone with information about the case call Detective Sgt. Cameron Shearer at (650) 947-2770. Those who want to remain anonymous can use the police department's tip line at (650) 947-2774.