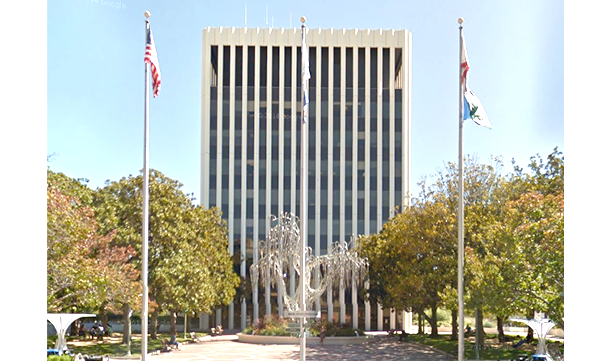 BY SARA TABIN
Daily Post Staff Writer
The economic fallout of the COVID-19 pandemic had Palo Alto City Council going in two different directions last night — at one point considering layoffs of city employees to save money and, at another point, talking about giving out loans to businesses.
The stay-at-home order has hammered many businesses. Restaurants have been forced to close dining rooms and only offer take-out. Hotels are closing as vacancy rates have dropped into the single digits. Stores — unless they're essential businesses like supermarkets — have closed as well.
Council asked City Manager Ed Shikada to come back with ideas for helping city businesses, such as handing out loans.
Council said they might be interested in copying Mountain View, which created a $400,000 small business relief fund last month.
These city programs would be in addition to a federal program by Small Business Administration that will provide businesses with fewer than 500 employees forgivable loans to cover eight weeks of payroll if the firms avoid layoffs.
City considering layoffs
On the same evening council was talking about loaning out city funds, it faced the possibility that the city might have to lay off some of its own employees due to an expected drop in hotel and sales tax revenue.
Shikada told council that the city might lose $20 million before the city's fiscal year ends on June 30.
Besides taxes, Palo Alto is getting less money from builders taking out permits. Other forms of city revenue have stopped too — such as fees for recreation programs, that are now cancelled. And the city isn't issuing parking tickets because there's no cars to ticket.
City employees exposed to COVID-19
Shikada's memo to council suggested that the city had to spend money on "temporary lodging" for city employees who were believed to have been exposed to COVID-19. No specifics were given in his memo, such as when the exposure occurred or how it happened. At last night's council meeting, he said none of the employees tested positive.
Councilwoman Alison Cormack said that even if the stay at home order is lifted for a while, it might get reinstated in the future. She said the current order, which ends May 3, might be extended through the end of May.
Chief Financial Officer Kiely Nose said the business shutdown caused by the pandemic could lead to a recession that lasts several years.
Council decided last night to keep paying all city workers until the fiscal year ends on June 30 rather than start a process that would lead to layoffs beginning possibly this month.
Mayor Adrian Fine said that was the most prudent thing to do since the city doesn't know what services it will need in the coming months and because the fiscal year is almost over anyway.
The council might have to cut positions for the new fiscal year. Nose said the city currently spends $6 million a month on non-utilities salaries.
HR Director Rumi Portillo said the city will have more freedom to make decisions like moving employees around without union consent because of the state of emergency. Normally, the unions have to agree to such decisions.