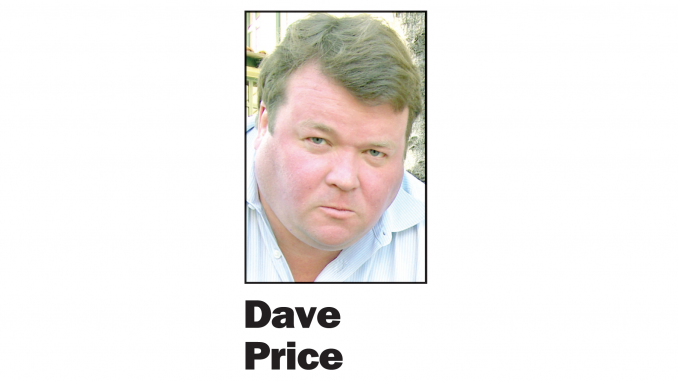 OPINION
BY DAVE PRICE
Daily Post editor
If you're over 40, you remember 9/11 and how the country came together afterward. Instead of being a Republican or a Democrat, everyone was saying they were an American. And the whole country came together apolitically.
People were sad, but they comforted one another. People cocooned themselves at home and small businesses were hurt. That's similar to what is happening today.
But it didn't take long for Americans to get back on their feet. That crisis passed as this one will. We're a resilient nation and we will return stronger than before.
Here are some suggestions on how you can help others:
1. Give blood, if you can.
2. Give money or food to food banks. The people who will be hit hardest by this are the folks at the low end of the income spectrum, who are getting laid off as businesses scramble to survive. We're already running out of items in the grocery store. I would imagine it's worse at the food banks.
3. Help people who shouldn't be leaving home. Yesterday, Gov. Newsom called for home isolation of everyone 65 and older. Why don't you go to the doors of your neighbors and ask them if they need any help. Maybe they need somebody to run an errand or to pick something up at the store.
4. Support your local businesses by shopping and dining out. If you don't want to go to a business, order online and have it delivered. Costco's profits don't help the community as much as those from a locally-owned business. Support your friends and neighbors who have local businesses.
5. Set up technology for people who can't leave home. If you're in IT or somebody who knows how to do this, help a friend, neighbor or relative set it up. Technology doesn't just help people binge watch their favorite show, it can be used for telemedicine visits with doctors as well. And it's a way to stay in touch with family who aren't around town.
6. Help a parent who needs to go to work and doesn't have anyone to watch over their kids. I know that's not for everybody, but maybe you can help? Many people can't miss a paycheck but they don't have any way of watching their kids with the schools closed.
And, perhaps most important, practice kindness, understanding and patience with one another. Don't buy more toilet paper in the store than you will need. Refrain from making unpleasant remarks about others, even if you think they can't hear you. Those who can hear you will repeat the same kind of things you've said. Instead, set a good example.
Let's try to help one another as much as possible.
Editor Dave Price's column appears on Mondays. His email address is price@padailypost.com.