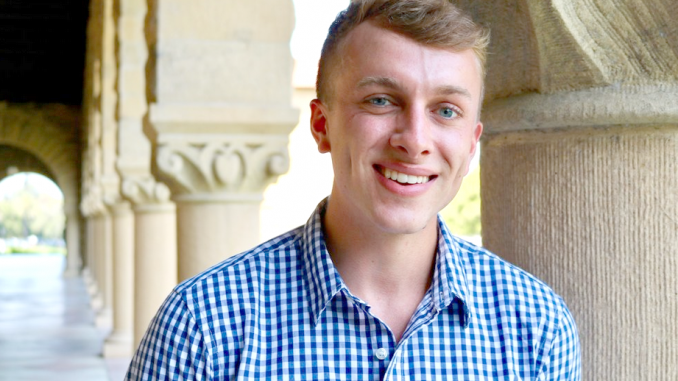 BY SARA TABIN
Daily Post Staff Writer
The former assistant director of admissions at Stanford who allegedly stabbed his girlfriend while on LSD is out on bail and a prosecutor said last night she thinks the case is nearing resolution.
James Shirvell, 27, is allowed to have "peaceful contact" with his victim, who was his girlfriend.
Shirvell was booked into the San Francisco County jail on March 3 on suspicion of attempted murder and domestic violence. According to court documents, Shirvell and the victim had dated for a year and a half, and had been living together for about six weeks at a home in the 500 block of Kansas Street.
Both had taken LSD together at some point before the stabbing and Shirvell apparently began acting strangely. When the victim went to get him water, Shirvell suddenly walked to the kitchen, grabbed the knife and allegedly began stabbing her repeatedly.
Shirvell was denied bail by Judge Rita Lin at his arraignment on March 6. Lin also issued a protective order mandating that when he is released, Shirvell must stay away from the victim.
Prosecutor Courtney Burris said Shirvell was given a preliminary psychiatric evaluation in March.
He was granted $200,000 bail by Judge Lin on March 20 under the conditions of electronic home detention, meaning he can't leave his house except to go to work or school. He must also stay within 50 miles of San Francisco, can't have weapons or drugs, can be searched without his consent by police officers, must submit to random drug testing and has to surrender his passport.
Burris said Shirvell has had a more comprehensive psych examination done and that she has the results from the examination. She said a crime as serious as the one he committed is typically worthy of state prison, but said her office is also trying to evaluate the unique circumstances and take into account what the victim wants.
She said the case has been stalled by a change in leadership at the District Attorney's office.
Chesa Boudin was elected DA last month and will take power in January.
Burris said some cases, including Shrivell's, are being held over until next year because of the change in leadership.
Shirvell is scheduled for a pretrial hearing on Jan. 30. Burris would not say whether or not she thinks the case will go to trial, but said she feels both sides are close to a resolution.
She said there is a second case pending against Shirvell because he violated his protective order by speaking with the victim in April. Burris said the protective order has since been reduced to an order allowing peaceful contact between Shirvell and his victim, allowing them to undergo counseling.