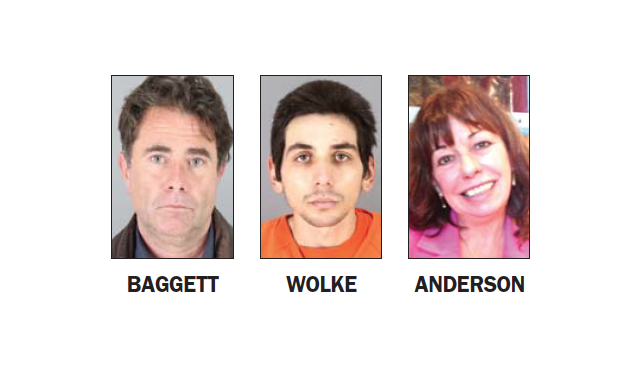 BY SARA TABIN
Daily Post Staff Writer
A judge has decided that there is enough evidence to bind a man over for trial in the Dec. 12 murder of Menlo Park resident Kathy Anderson.
San Mateo County Superior Court Judge Joseph Scott made the ruling on Thursday following a preliminary hearing for defendant Francis Wolke of Cincinnati, Ohio.
Five witnesses for the prosecution testified, including a criminal science expert and Daniel Baggett, the man who claims to have found Anderson's body. No defense witnesses testified.
Wolke will be arraigned on Nov. 1 on a homicide charge. He is currently in jail in lieu of $10 million bail.
Investigators have struggled to determine the motive for the murder of Anderson, an arborist who was found stabbed to death in her home at 925 Valparaiso Ave. in December 2018.
Police have been unable to determine if there was a relationship between Anderson and Wolke.
Wolke moved back to the Bay Area from Ohio a few days before the murder, police said.
Baggett, a former tenant and estranged boyfriend of Anderson's, told the Post last year that he decided to check on her on his way home from work when he discovered Wolke, 27, inside the home with blood on his clothes and Anderson dead from stab wounds.
Baggett said he called 911 and held Wolke at knifepoint until police arrived. Police arrested Wolke on suspicion of first-degree murder.
After her death, Baggett broke into Anderson's house to steal a potted plant and was later arrested for trespassing.