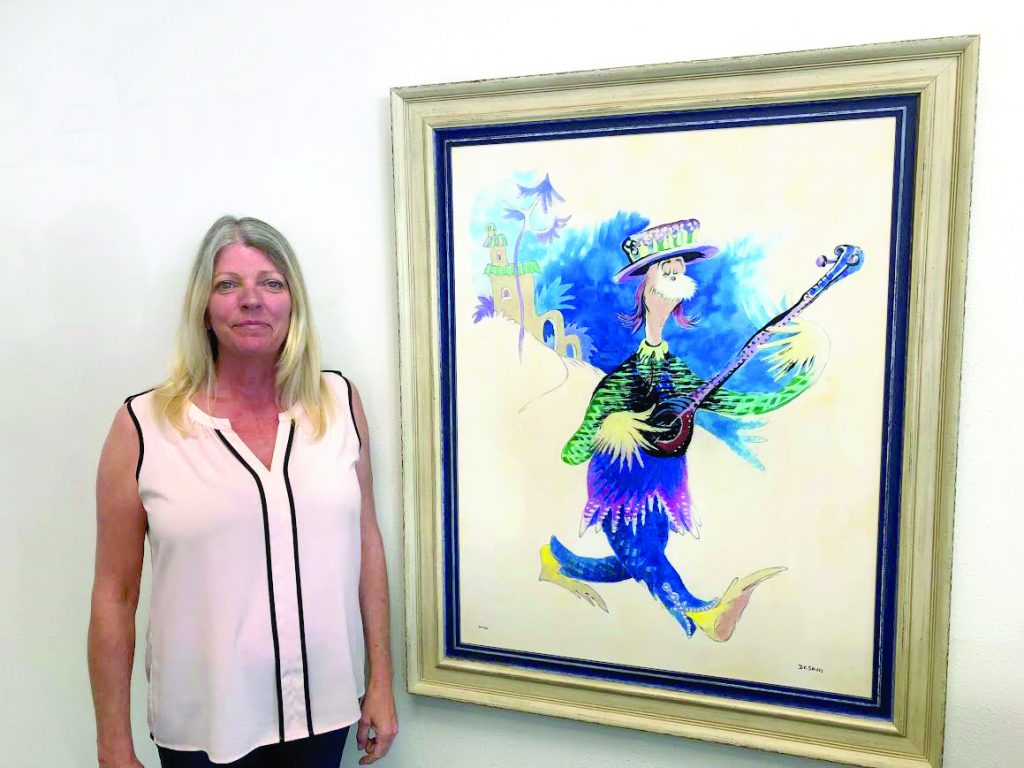 Everyone knows the work of Dr. Seuss. Or thinks they do. But when Ted Geisel wasn't working on children's books, he was creating a great body of artwork for his own personal enjoyment. And much of it will be seen for the first time in an upcoming exhibition at the Peabody Gallery in downtown Menlo Park.
From this Saturday through Oct. 27, the gallery will be showing and offering for sale a collection of fine art reproductions of paintings, sculptures, drawings and other works by Geisel. The exhibition will revolve around the man behind the art and attempt to put his work in context, said Sharon Thornton, a member of the family that owns the gallery.
By age 29, Geisel had traveled to so many countries, said Thornton. He was in Paris while it was the epicenter of the Surrealism movement, which seems to have heavily influenced his work. But, of course, his work and the influences upon it evolved over time. Geisel died in 1991 at the age of 87.
"He lived long enough that he lived through a number of art movements, and you can see these influences throughout his lifetime," said Thornton.
The art will be very surprising to people who only know his work from the children's books, she said. Although cats do make frequent appearances in his work. The work is playful, imaginative and shows a more sophisticated, technically accomplished and quite unrestrained side to his talent.
"No one knew about this body of work until 1996," she said. "Ted didn't do this for money, and he never sold a piece on purpose. He never put any of the pieces on public display."
Peabody Gallery has been an authorized Dr. Seuss dealer since some of the first pieces were introduced to the public in 1996.
The original works, which remain in their respective collections, are considered priceless and will not be made available for sale. The Art of Dr. Seuss Collection at the Peabody Gallery presents the exclusive authorized limited editions reproduced from Geisel's original paintings, drawings and sculpture. There is no charge for viewing.
For more information, call the gallery at (650) 322-2200.