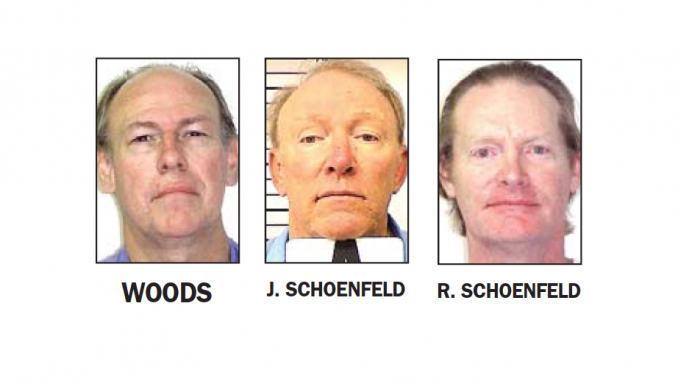 State officials again rejected parole yesterday (Oct. 8) for the last of three Peninsula men convicted of kidnapping a bus full of Chowchilla schoolchildren in 1976 and burying them in a quarry in Livermore as they sought $5 million ransom.
State parole officials decided that 67-year-old Frederick Woods, who is from Portola Valley, can try again in five years. It's the 17th time he has been denied release.
The two other men, brothers Richard and James Schoenfeld, who are both from Atherton, were paroled several years ago.
The Schoenfeld brothers and Woods, who are all from wealthy families, were in their 20s when they ambushed a bus with 26 schoolchildren and their driver from Dairyland Union School in Chowchilla on July 15, 1976, according to prosecutors.
The men left the bus camouflaged in a creek bed and drove the children and bus driver Ed Ray about 100 miles to the California Rock and Gravel Quarry in Livermore.
They sealed their victims in a large van that had been buried in a cave at the quarry and fitted to keep the children and driver hostage, prosecutors said.
The kidnappers then demanded a $5 million ransom from the state Board of Education.
The hostages escaped from the buried van a little more than a day after they were first kidnapped when Ray and the two oldest children piled mattresses to the top of the van and forced their way out.
James Schoenfeld once told parole officials that he envied friends who had "his-and-hers Ferraris." Woods said he just "got greedy."
The three received life sentences for kidnapping the children, ages 5 to 14, but an appeals court later reduced their sentences to life with the possibility of parole.
An appeals court ordered Richard Schoenfeld released in 2012, and James Schoenfeld was paroled in 2015. Prosecutors previously said that Wood had disciplinary infractions that justified keeping him in prison, unlike the two brothers.
— From staff and wire reports