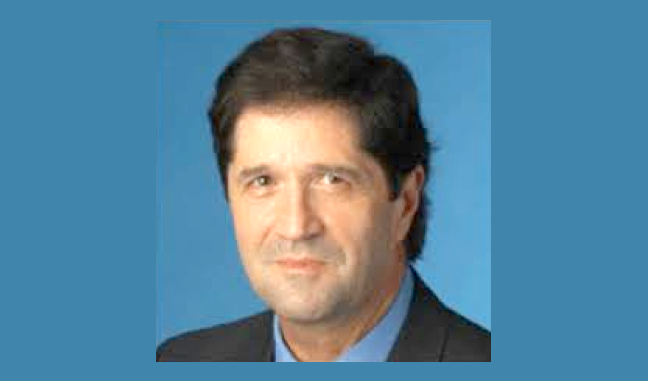 BY SARA TABIN
Daily Post Staff Writer
A top heart doctor at the Palo Alto VA Hospital sexually harassed a subordinate employee, an investigation has found, but he says it was a consensual relationship.
Dr. John Giacomini, 71, of Atherton, was terminated from his job as a professor at the Stanford Medical School and is no longer employed at the VA. But he has landed a job as a consultant at Sequoia Hospital in Redwood City.
The Post filed a Freedom of Information Request with the Department of Veterans Affairs for a Nov. 15, 2018, memo that described the investigation into Dr. Giacomini.
The memo, authored by Jonathan Sills of the VA's Administrative Board of Investigation, found that Giacomini engaged in "behaviors of a sexual nature" with a subordinate employee after she told him she did not want a relationship beyond being friends.
The VA determined that Giacomini engaged in "a prohibited relationship with a subordinate" and created an "intimidating, hostile and offensive work environment," according to the memo.
The memo says that a female employee being supervised by Giacomini reported that he began giving her hugs when leaving her office during the fall of 2017.
He expanded that behavior to rubbing her back and kissing her neck, the memo says. She told him that she did not want a relationship with him because he was her boss, to which he responded that he was "more of a colleague," according to the allegations outlined in the memo.
Accuser says he became more aggressive
The employee reported that over the next few months Giacomini grew more aggressive in his pursuit of a sexual relationship, according to the memo. He began touching her breasts and buttocks and holding her jaw when kissing her, the memo says. He also hugged her on various occasions in a position such that her hands would be held against genitals, according to the memo.
On one occasion Giacomini undid the drawstrings of the employee's scrubs and put his hands under her underwear, according to the memo. A VA housekeeper witnessed that encounter when the housekeeper opened the door to the office that Giacomini and the employee were inside, according to the memo.
The investigation said the employee reported feeling harassed while Giacomini described their interactions as being consensual, according to the memo.
Evidence collected during the investigation indicated that Giacomini had "engaged in behaviors of a sexual nature" with the employee after she advised him that she did not want to have a relationship beyond being friends, according to the memo.
Second woman comes forward
The investigation also found evidence that indicated Giacomini likely propositioned a second female subordinate to engage in a sexual relationship, and continued to ask for hugs and make inappropriate comments about her appearance that were sexual in nature after she declined.
The memo says that employee alleged Giacomini asked her to have a relationship with him in 2008 while attending an off-site conference. She rebuffed him, but he continued to make comments about her appearance including mentioning that she had lost weight in her chest or that a faculty meeting was boring but at least he was able to see her "in her jeans," the memo says.
She said she did not report him at the time because she believed he was going to retaliate against her and he was her supervisor, according to the memo.
Giacomini declined to speak with the Post.
His lawyer, Michael Betz, said in a statement that Giacomini adamantly denies any allegations of workplace impropriety.
"In regards to confidential investigations concerning a consensual relationship which had nothing to do with the practice of medicine, we maintain they were improperly conducted and contain defamatory statements about Dr. Giacomini," said Betz.
When the Post inquired about Giacomini's employment status in August, Stanford said he was terminated after it conducted an investigation.
"Upon learning of the complaint against Dr. Giacomini in June of 2018, Stanford placed him on leave and relieved him of any responsibilities at the university," said Stanford spokeswoman Julie Greicius. "As a result of the investigation's findings, Dr. Giacomini was given the notice necessary to terminate his contract. During that period, he chose to retire. Dr. Giacomini did not resume any of his responsibilities at Stanford after being placed on leave in June 2018, and is no longer a Stanford faculty member."
The VA confirmed in August that Giacomini was no longer an employee, but declined to comment on the details of his departure. Then the Post filed the Freedom of Information Act request that resulted in the disclosure of the VA's investigation memo.
The VA's investigation was based on emails, personnel records and interviews with 10 VA staff members including Giacomini.
Giacomini is currently working as an administrative consultant at Sequoia Hospital in Redwood City. He was advertised as a featured speaker for Sequoia's Heart and Vascular Institute's symposium at the Ritz-Carlton Hotel in Half Moon Bay on Sept. 21. His topic: Valve replacement devices.
Sequoia spokeswoman Claire Henry confirmed his new role but declined to comment further.
Giacomini graduated Baylor College of Medicine in 1973 and completed a fellowship at Stanford in 1978.