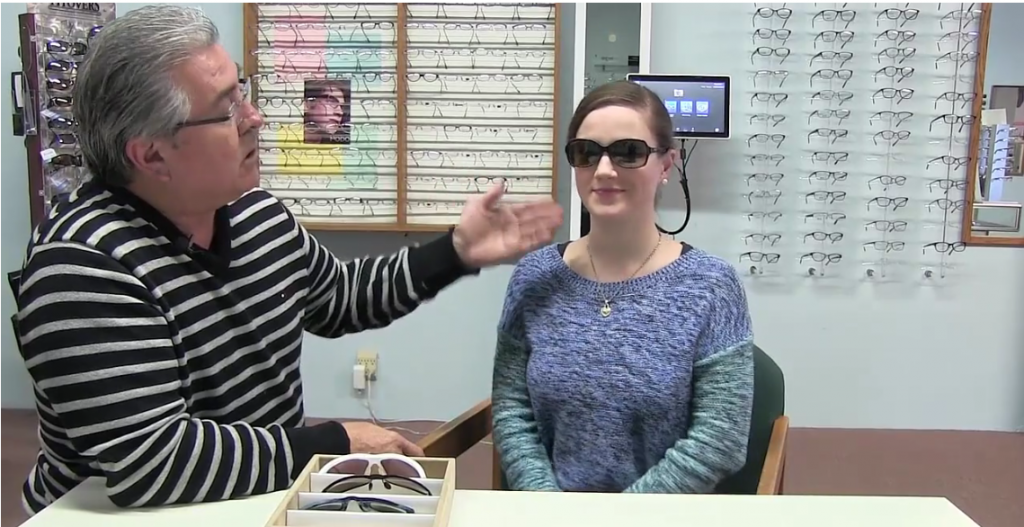 At Palo Alto Eyeworks, you'll find more than just the right pair of glasses or contacts. You'll find a truly personalized and service-oriented eyewear shop that will help guide you to just the right eyewear for your face and lifestyle.
Palo Alto Eyeworks offers an extensive collection of professionally curated eyewear for all your needs, including prescription glasses, sunglasses and contacts, specialty glasses for sports and safety needs, and technologically advanced lenses, including transition lenses and blue-light filtering lenses. They also offer expert frame adjustments and repairs.
At Palo Alto Eyeworks, they don't simply sell you glasses – they fit you.
"The whole experience here is so different," said shop owner and licensed optician Robert Martinez.
Martinez has more than 40 years of optical experience and has mastered the art of fitting the right glasses to the right face. He analyzes face shape, skin tone, lifestyle needs and overall look to help you find frames that truly suit your look and fit just right.
The process is thorough and includes taking pictures in frames you're considering so that you can objectively compare how they look on you.
Martinez says seeing the pictures side by side are much more helpful than looking in the mirror.
"With pictures, you really see what's there," he said.
And that's important, because if you wear glasses you know that they are the most essential part of your look.
The shop can also fit you with computer glasses or eyewear for other specific needs. And right, through Aug. 31, they are offering a promotion offering free transitions or polarization with the purchase of eyewear lenses, frames and anti-reflective coating.
Palo Alto Eyeworks offers a 100% satisfaction guarantee that includes a one-year warranty on frames and lenses and unlimited free cleanings and frame adjustments.
The shop has been serving customers for 27 years. Martinez has seen so many satisfied customers that he's on the third generation. He says he's now seeing the grandchildren of his clients coming in for their own eyewear.
To find out more about how they can help you with your eyewear needs, call (650) 327-5665 or just stop by the shop at 461 California Ave. The shop is open Monday through Friday from 9:30 a.m. to 5:30 p.m. and on Saturdays from 10 a.m. to 1 p.m.