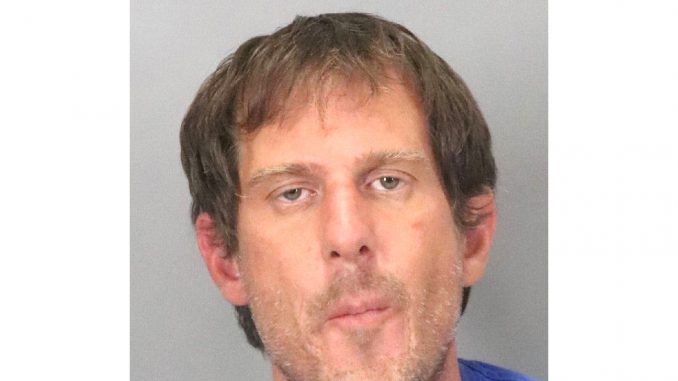 By the Daily Post staff
Police have arrested a man after he allegedly attacked a pedestrian in downtown Palo Alto with a skateboard.
The victim called police at 11:40 a.m. Wednesday (July 10) to tell police that he was assaulted in the 500 block of University Avenue. Officers arrived and found the suspect inside a nearby business.
Arrested was Tristan Mackreth, 38, a transient. He was booked into the Santa Clara County Main Jail in San Jose for assault with a deadly weapon and making criminal threats, both felonies.
The victim said he was walking west on University when he was accosted by a man he didn't know. The man yelled nonsensically and then punched the victim in the face, police said.
Then the man used the skateboard to hit the victim in the stomach, police said.
As the victim fled and called police, the man continued to yell unintelligibly at the victim, according to police. The suspect threw a rock at the victim before walking away, police said. The victim sustained injuries to his face and torso.